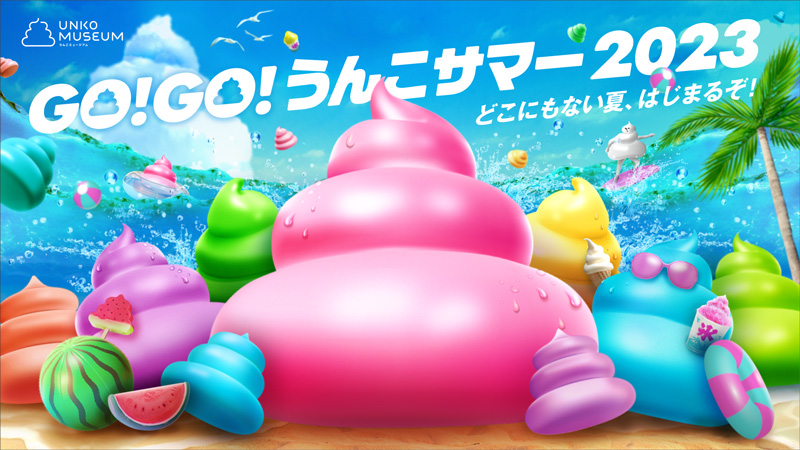 At the "I'm home!! Unko Museum FUKUOKA presented by CHIKYUJIN" on the 7th floor of "BOSS E・ZO FUKUOKA", the summer-only event "GO! GO! Unko Summer 2023" will be held from Thursday, July 20th to September 3rd. It will be held until (Sunday)! There are plenty of events where you can enjoy summer to the fullest even in a cool room, such as the new summer tradition, the "Big Poop Fireworks Festival," which is colored by large poop, and the poop summer pool. We are looking forward to hearing "I'm home!!" from all of the Unkers who have already visited us! Let's make summer memories at the poop museum this year!
"Big Poop Fireworks Festival" will be held for 46 consecutive days! Shout out to the big-flowered poop!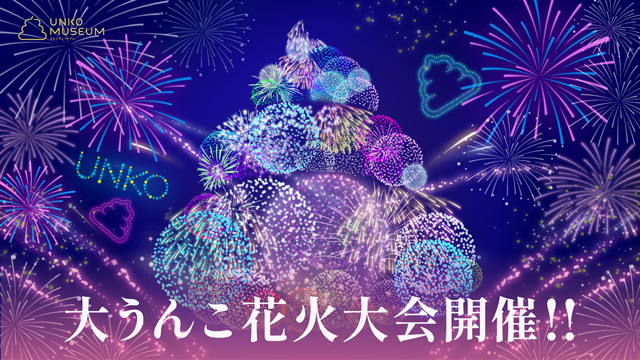 The highlight of "GO! GO! Unko Summer 2023" is the "Big Unko Fireworks Festival," which will be held for 46 consecutive days.
Fireworks will be set off every day during the period by projection mapping on Unko Volcano, the giant poop that represents the Unko Museum. When the hall gets dark, the fireworks display starts.
The fireworks display lasts for about 3 minutes, and there are plenty of limited-edition fireworks that can only be seen at the UNKO MUSEUM. The cute and pop world of the poop museum will turn into a more fantastic space than usual with the summer-only music and light production.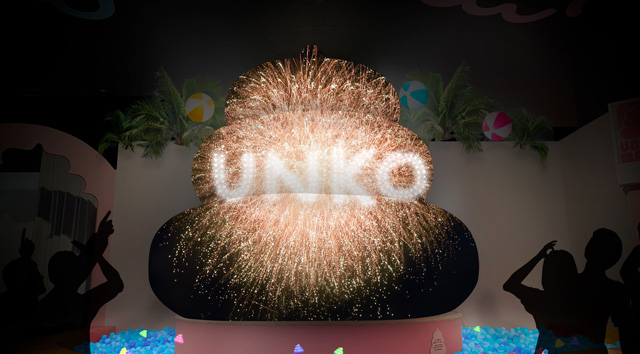 Let's make the fireworks festival more exciting by shouting "Unko!" At the Unko Museum, you can use your voice inside the museum. If you shout "Unko~!"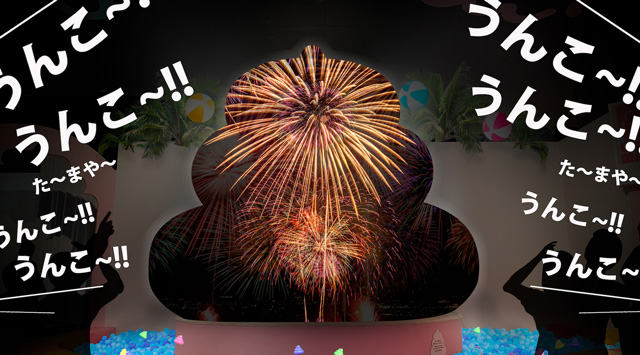 At the climax, an extra-large poop fireworks appears. The giant poop, Unko Volcano, erupts in time with the launch of the most beautiful fireworks.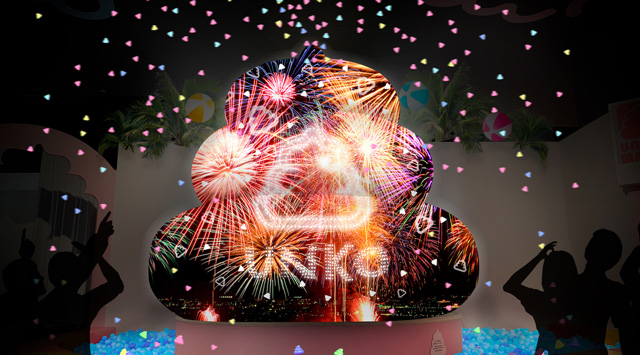 Poop and summer go great together! Pools, ice cream... Let's make summer memories that can't be washed away
<Poop Summer Pool>
Ball Pool that colors the area around Unko Volcano has been transformed into a cool light blue "Unko Summer Pool". Projection mapping will be added with images only for this summer.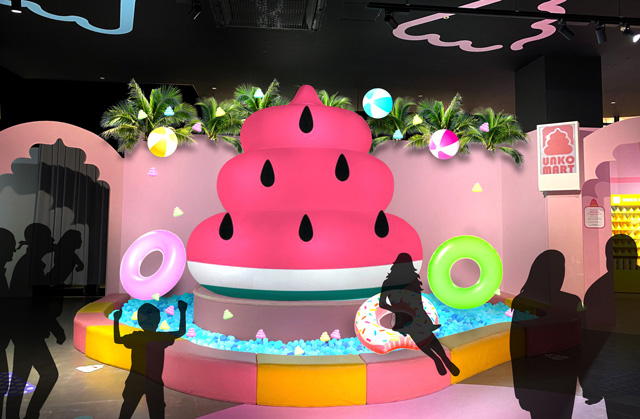 <Summer fashionable items that incorporate poop>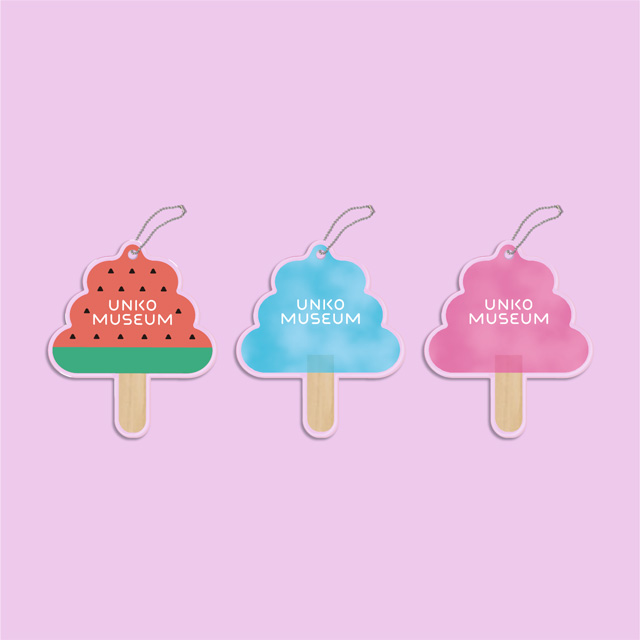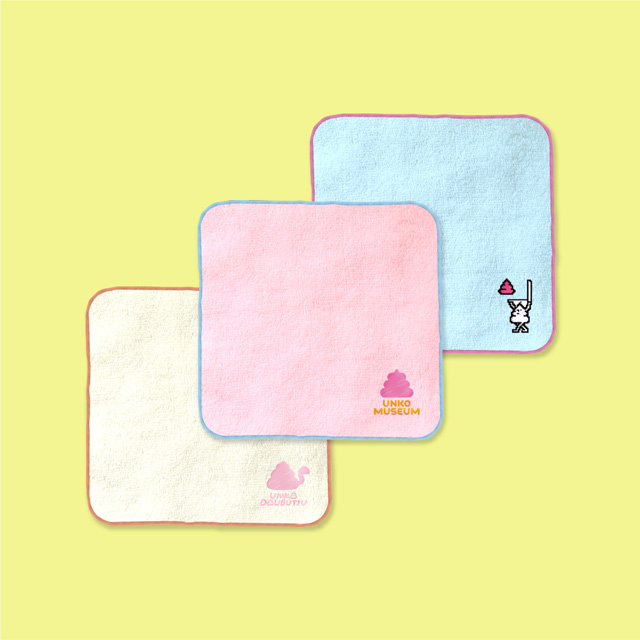 New goods such as poop ice cream key holders and T-shirts with poop animal motifs will be available. If you wear summer poop goods and enjoy summer events, you will get a lot of attention!
What is Unko Museum?
"Unko Museum" is a state-of-the-art amusement space with the theme of poop. The "Unko Museum", which was born in 2019 as an unprecedented form of entertainment and became a hot topic, has been held for a limited time in Tokyo's "Unko Museum TOKYO", Yokohama, Shanghai, and Hiroshima, with a total of 1 million people experiencing it. that's all! The year before last, it was also held at BOSS E・ZO FUKUOKA, mobilizing 100,000 people in eight months and creating a great response.
▶ Click here for information on the poop museum
Event outline
name
Poop Museum FUKUOKA presented by CHIKYUJIN
Venue
BOSS E・ZO FUKUOKA 7F, 2-2-6 Jigyohama, Chuo Ward, Fukuoka City, Fukuoka Prefecture
Holding period
Saturday, March 4, 2023 to Sunday, September 3, 2023
admission fee
(tax included)
【weekday】
Adult 1,600 yen
Junior high and high school students 1,200 yen
Children (4 years old and over) 700 yen

[Saturdays, Sundays, and holidays/specific days]
Adult 1,800 yen
Junior high and high school students 1,400 yen
Children (4 years old and over) 900 yen

*200 yen discount for persons with disabilities.
*Children under the age of 3 are free.
However, a maximum of 2 people can enter per 1 guardian, who must be accompanied by a guardian.
*Children under the age of 9 must be accompanied by a guardian (junior high school student or older).
Organizer
Fukuoka Softbank Hawks Co., Ltd.
Planning and production
Tanoshii Museum Co., Ltd. / KAYAC Co., Ltd.
Official site
https://e-zofukuoka.com/unkomuseum/
Related Links
PayPay Dome Summer Event Special Site