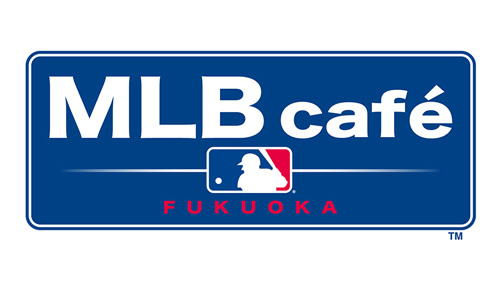 E ・ ZO FUKUOKA 3F "MLB café FUKUOKA" is selling a limited-time autumn menu!
We have a unique and hearty menu associated with Halloween.
Please take this opportunity to enjoy it!
period
October 9th (Friday) -October 31st (Saturday)
menu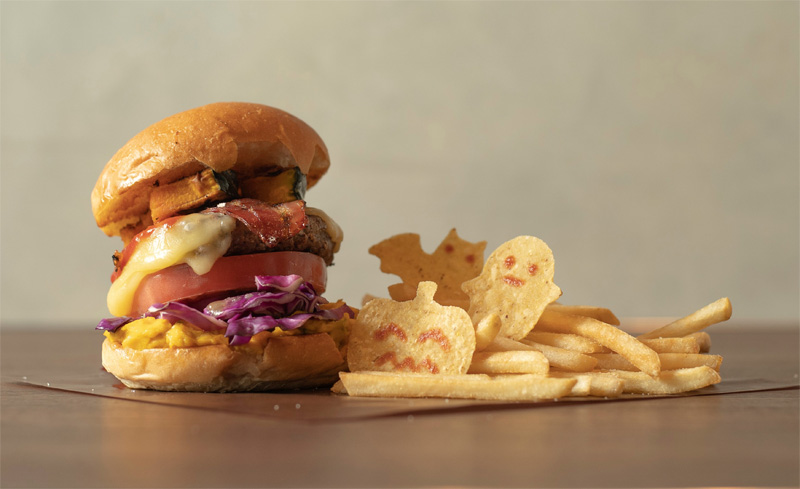 ● Halloween burger ¥ 1,848
150g of original patties topped with bacon, jack cheese, tomatoes, red cabbage, and fragrant pumpkin roasted with Cajun seasoning.
In addition, a dish full of autumn with homemade pumpkin sauce applied to the buns.
The ghosts who hollowed out the corn tortillas along with the French fries may be confused!
* One "Yankees mask (not for sale)" will be given to those who order Halloween burgers!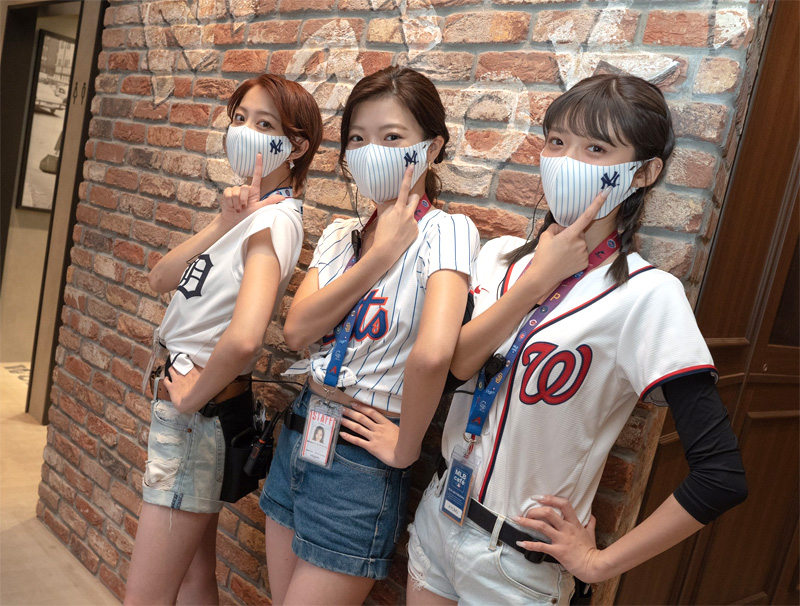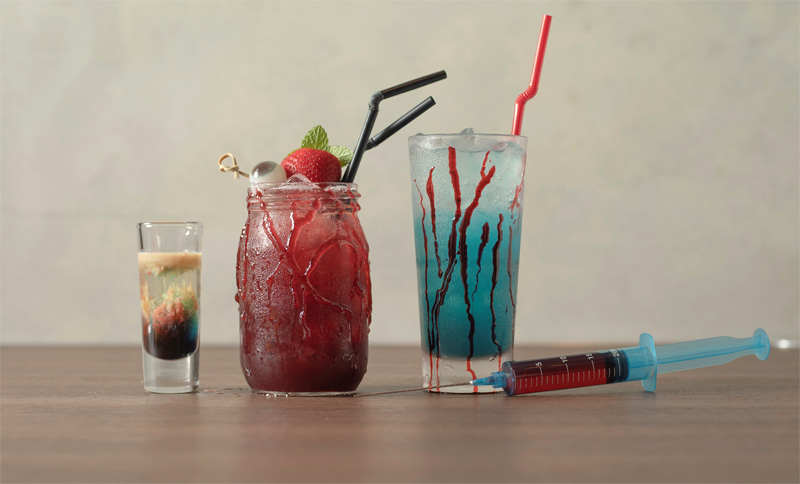 ● Blood-I Sangria (Middle) ¥ 880
Sangria that is fruity and easy to drink even for those who are not good at red wine by adding mixed berry syrup, cranberry juice, orange juice, etc. based on red wine!
Of course you can also eat the highlights! Enjoy the taste after eating.
● Syringe blue (alcoholic / non-alcoholic) (right) ¥ 770
A cocktail that mixes grapefruit juice and soda with blue curacao and finishes the cranberry-flavored juice that looks like red blood with a syringe.
● Alienbrain Shot (left) ¥ 550
A sweet shot cocktail inspired by the alien brain with Baileys, Grenadine, Blue Curacao, and Bolsleich.
* All prices include tax.
---
Contact information
MLB café FUKUOKA  092-687-0428