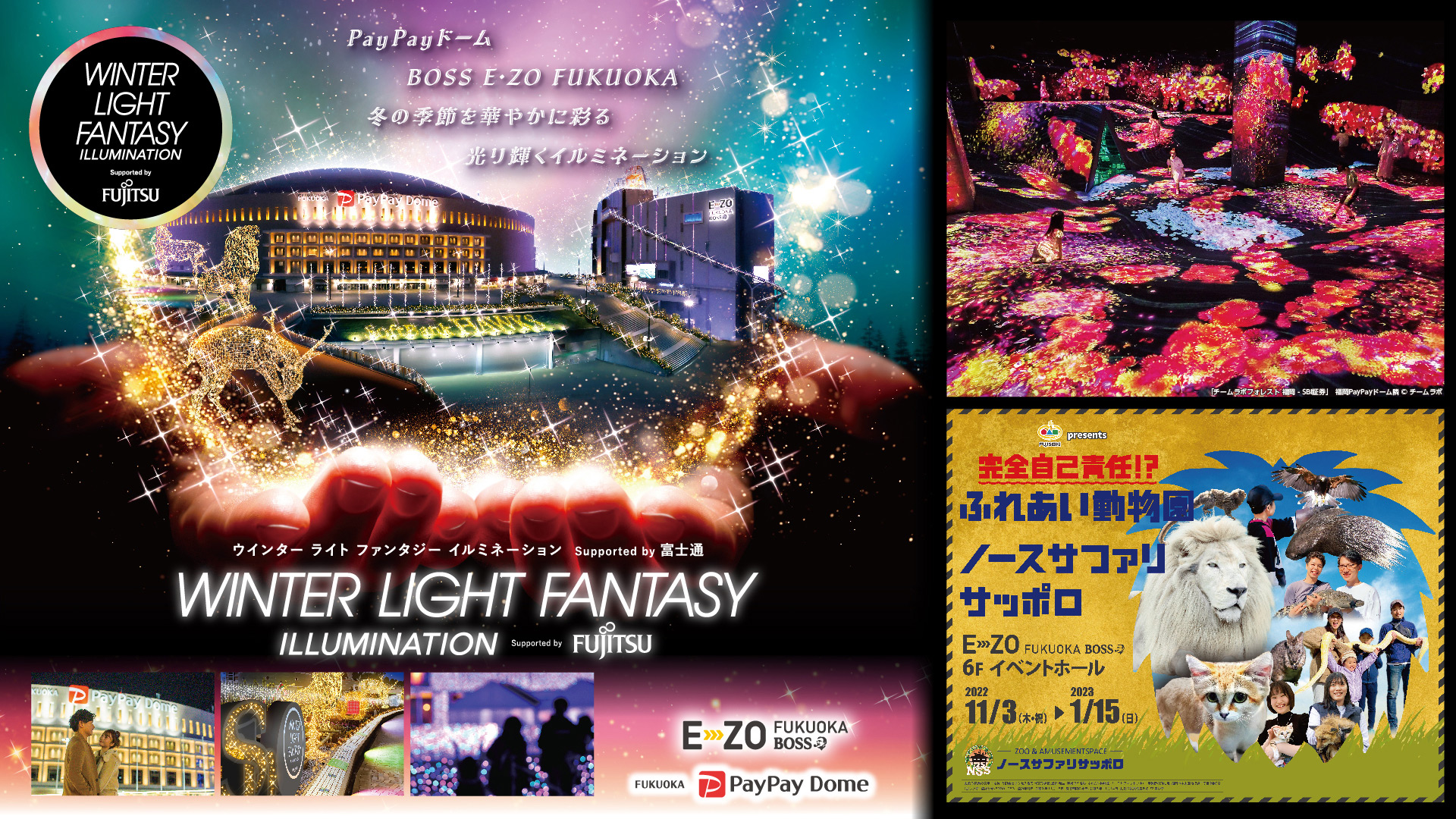 Christmas and winter holidays! Special event information only for this winter
At BOSS E・ZO FUKUOKA, the winter-only event "2022 WINTER LIGHT FANTASY" will be held from November 23 (Wednesday, holiday) to January 9, 2023 (Monday, holiday)!
There are plenty of events and gourmet food that are perfect for going out with family, lovers, and friends during Christmas and winter holidays.
Spend a special time at E・ZO this winter that can only be experienced here♪
---
Winter limited event
TeamLab will be a winter scenery for a limited time!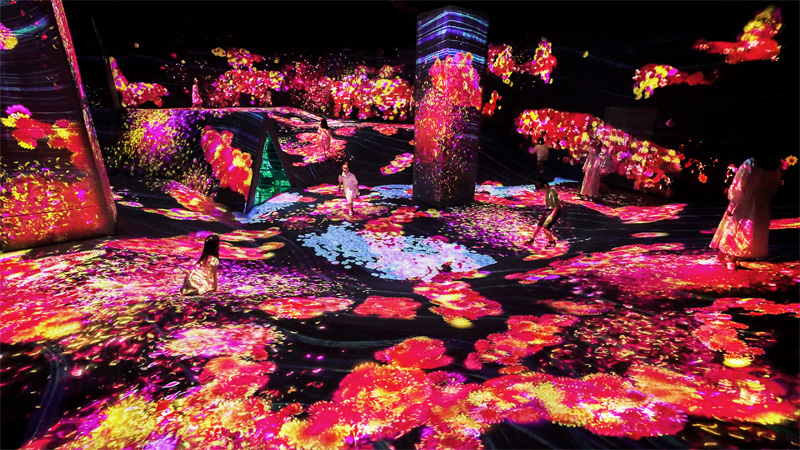 "TeamLab Forest Fukuoka-SBI Securities" Next to Fukuoka PayPay Dome © TeamLab
At "teamLab Forest Fukuoka – SBI Securities" by the art group teamLab, animals made of winter flowers will appear for a limited time!
---
Illuminations that shine around the dome!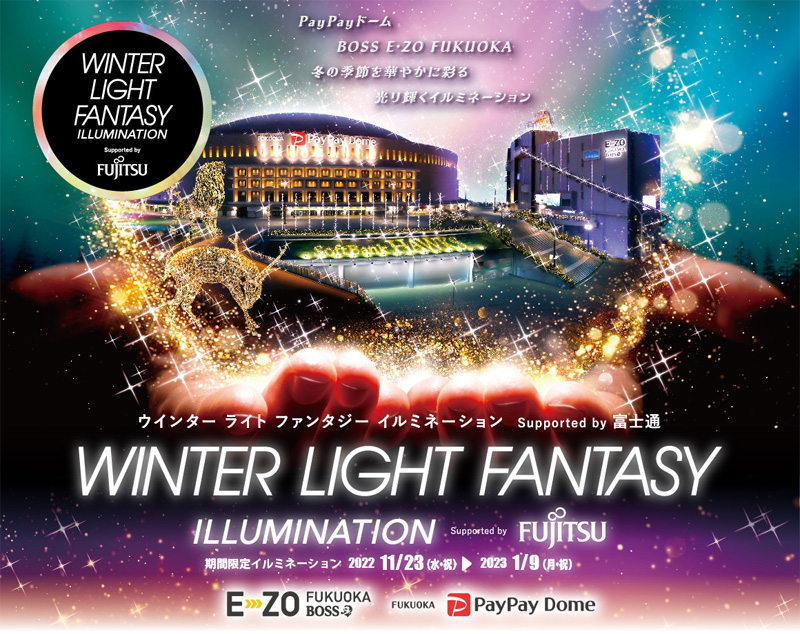 "WINTER LIGHT FANTASY ILLUMINATION supported by FUJITSU", a brilliant illumination that colors the winter season, will be even more spectacular this year.
---
Have a heart-pounding experience with animals at zero distance!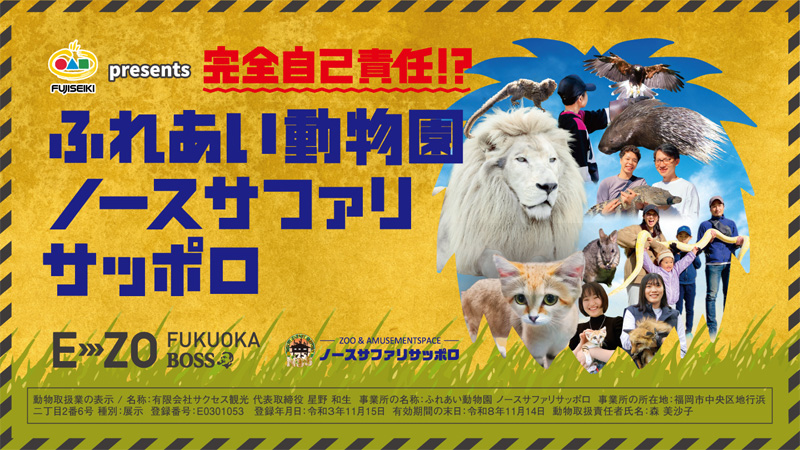 Let's have a heart-pounding experience at North Safari Sapporo, where you can enjoy "zero-distance" contact with animals, such as the experience of wrapping a snake's neck and the experience of feeding a white lion♪
---
winter gourmet
Enjoy warm gourmet food in winter!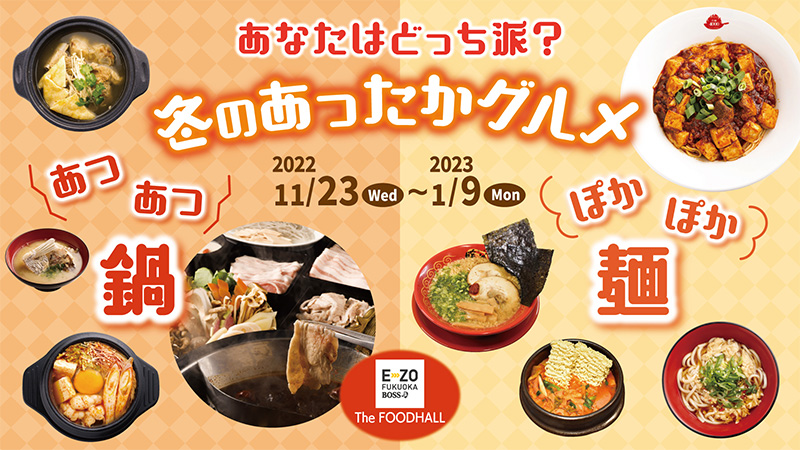 At The FOODHALL on the 3rd floor, we will hold a "Winter Warm Gourmet Fair" where you can enjoy hot pots that warm you from the core and a wide variety of noodles!
---
Christmas at MLB café FUKUOKA where you can choose between lunch and dinner♪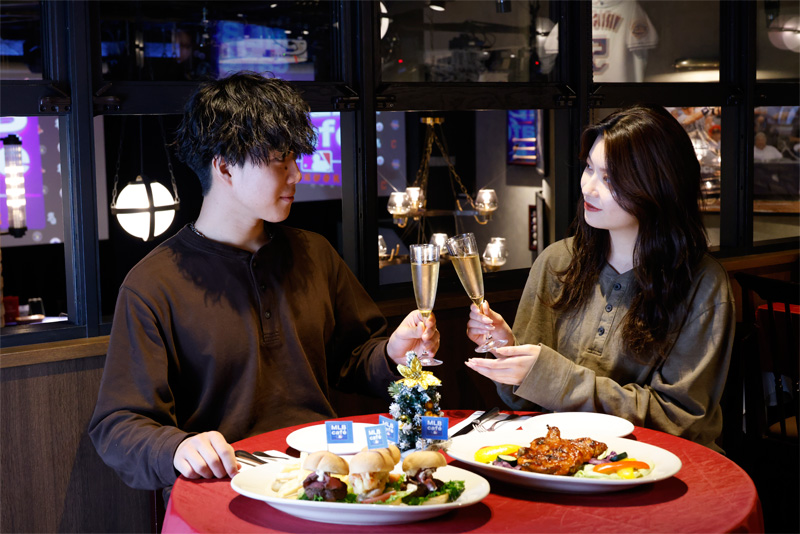 During the Christmas season from December 1st (Thursday) to 25th (Sunday), a special dinner and a Christmas lunch plate will be available! There is also a great plan that includes a ticket for "teamLab Forest Fukuoka – SBI Securities".
---
In December and January, there is also a great year-end party plan!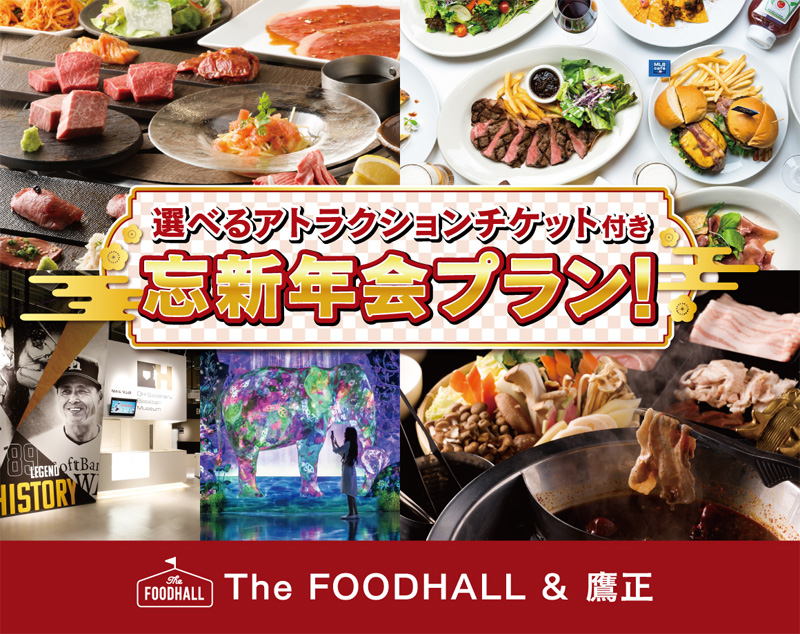 For a limited time from December 1st (Thursday) to January 31st (Tuesday), 2023, the "Boshinnkai Plan with Attraction" that allows you to choose from a variety of courses according to your budget and number of people is now available!