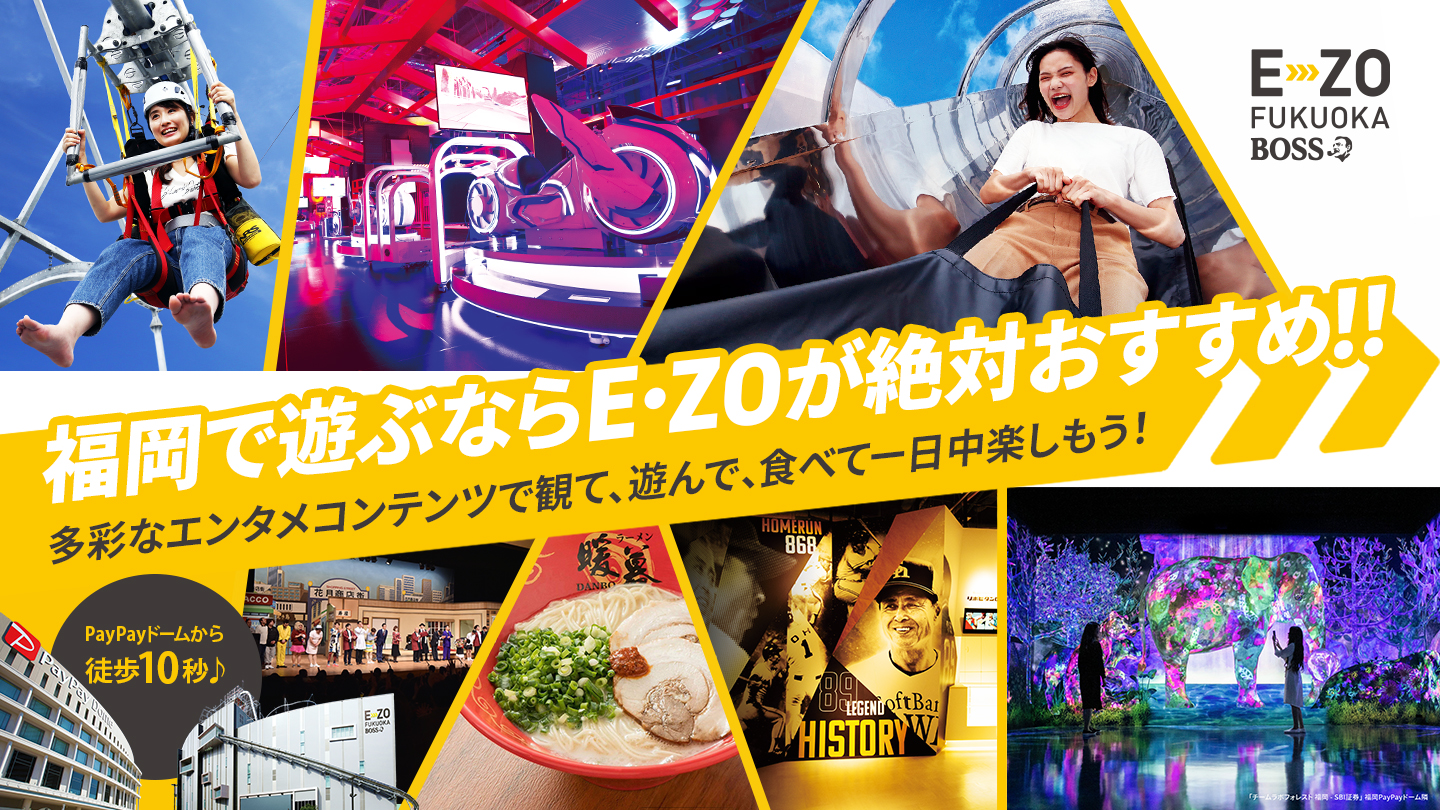 A 7-story entertainment building full of world-class innovative content, such as scenic attractions and the latest hands-on museums!
It is an indoor facility that is perfect for children's playgrounds and date spots ☆
In addition to attractions and museums, we also have a restaurant floor filled with "new and delicious" such as "first store in Japan" and "first store in Kyushu"! ! It is also recommended for lunch and dinner ♪
Fukuoka's new tourist attraction "BOSS E・ZO FUKUOKA"! !
We are waiting for you to visit us! !
*Business hours vary depending on the food floor and attraction floor. Click here for details
Event Hall (6F)
play
Watch
eat
---
For those coming by car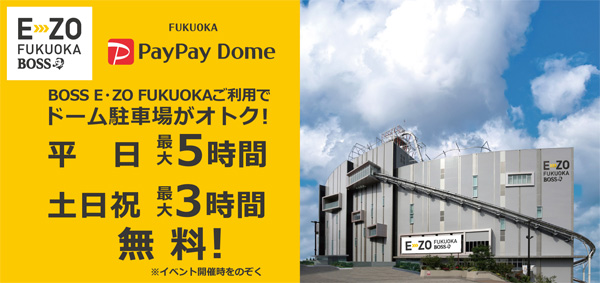 PayPay Dome baseball date/concert date
(Fixed rate: 3,000 yen)
–
Usage amount
Service contents
all day
2,000 yen or more including tax
Usage
1,000 yen refund
4,000 yen or more including tax
Usage
2,000 yen refund
Tax-included 6,000 yen or more
Usage
3,000 yen refund
* All charges between stores can be combined
PayPay Dome event non-holding day
(Hourly rate system: 300 yen for the first hour, plus 150 yen for every 30 minutes thereafter)
–
Usage amount
Service contents
weekday
1 yen or more including tax
Usage
Free for up to 5 hours
Saturdays, Sundays, and holidays
Free for up to 3 hours