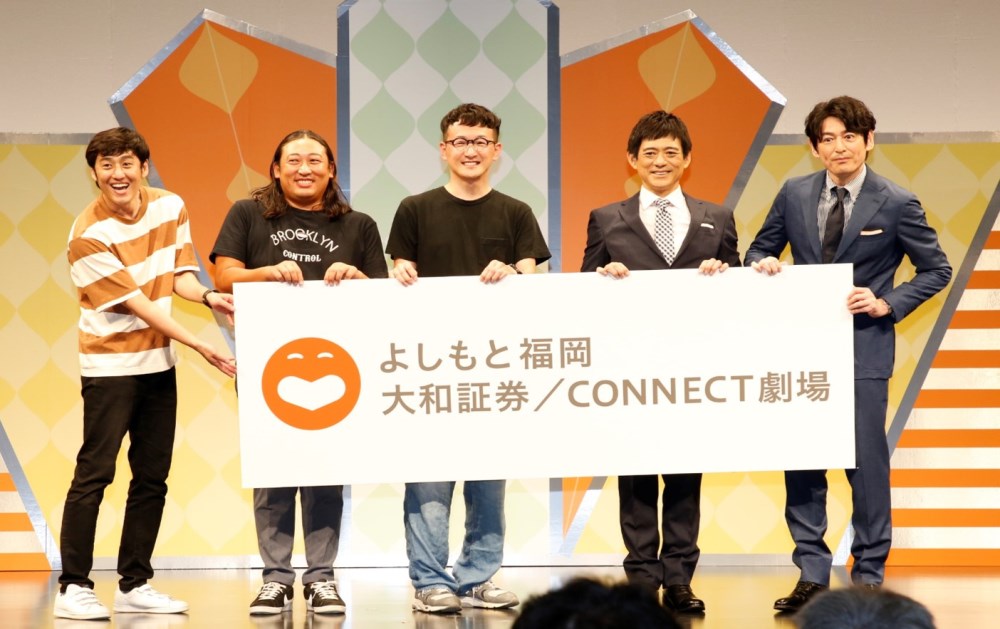 A comedy base for entertainment that makes comedy come alive in Fukuoka and Kyushu has opened on the 7th floor of "BOSS E ZO FUKUOKA," which opened the other day just next to the Fukuoka PayPay dome.
On July 31st (Friday), Yoshimoto Kogyo's 13th permanent directly managed theater "YOSHIMOTO FUKUOKA DAIWA SECURITIES / CONNECT THEATER" opened. The theater can accommodate up to 549 people (499 seats, 48 standing seats, 2 wheelchair seats), and Yoshimoto Kogyo's theaters are Osaka/Namba Grand Kagetsu, Tokyo/Lumine the Yoshimoto and Kyoto/Gion. It will be the second largest after Kagetsu. However, for the time being, the new corona infection countermeasure will be limited to 221 seats.
From the same day, performances will be held almost every day, and popular entertainers and future stars based in Fukuoka and Kyushu will be on stage. Popular performing artists "Hakata Kamaru/Daikichi"'s Hakata Kamaru-san and Hakata Daikichi-san, as well as "Robert"'s Ryuji Akiyama, Hiroyuki Baba, Hiroshi Yamamoto, etc., performed the opening ceremony on this day. I also rushed to.
Daikichi laughed, saying, "I'm in a hurry to see this amazing theater in Fukuoka," and Kamaru nodded, "I want to show you the things that are ashamed of this theater, and give everyone energy." It was.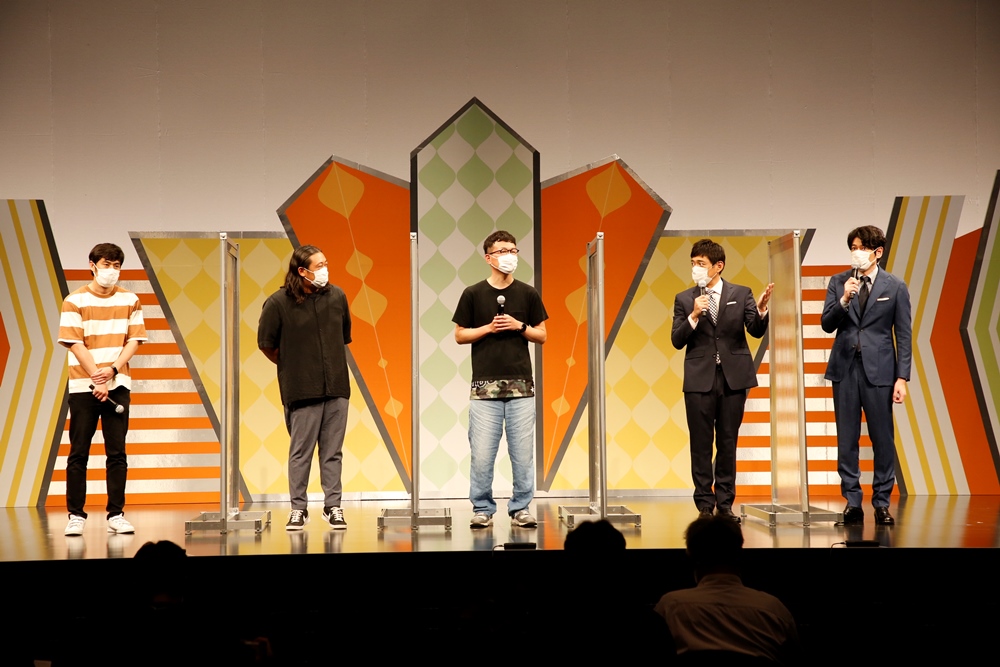 In addition, Mr. Akiyama smiled, saying, "I'm from Kitakyushu, Fukuoka, and I'm looking forward to being able to stretch out the control in my hometown." With a smile, I showed off my body imitation, which I'm good at, and excited the venue.
"BOSS E ZO FUKUOKA" is equipped with facilities such as "West Japan City Bank HKT48 Theater" which will open this fall, as well as facilities where you can enjoy a professional live performance and a zone where you can enjoy hands-on entertainment. Measures against the new coronavirus are thoroughly implemented in various places.
Please come to "BOSS E ZO FUKUOKA", an entertainment space that is loved by locals and proud of the world.