The number of visitors to the "I'm home!! Unko Museum FUKUOKA" on the 7th floor of BOSS E・ZO FUKUOKA surpassed 40,062 on Tuesday, April 11th. 40,062 people is the capacity of the Fukuoka PayPay Dome this season, and it means that the unkers (people who poop) who filled the dome on the 39th day after opening enjoyed it.
To commemorate this, the 40,062nd customer received a bouquet and poop museum goods from Umberto, the guardian deity of the poop museum. In addition, a discount sale of Hawks collaboration goods will be held for a limited time from April 13th (Thursday) to 28th (Friday).
Umberto, the guardian deity of the UNKO MUSEUM, celebrates the 40,062nd Unker!
The memorable 40,062nd Unker is Seira Tanaka, a third-year elementary school student from Fukuoka City. On this day, my mother and brother came to the poop museum. I always wanted to say it, but when I came during spring break, there were a lot of customers and I gave up. Mr. Harusora looks very happy to be the 40,062nd unker at the poop museum he has been wanting to visit for revenge. Umberto gave them a bouquet of poop museum specifications and an assortment of poop museum goods, and they took a commemorative photo with their mother and brother.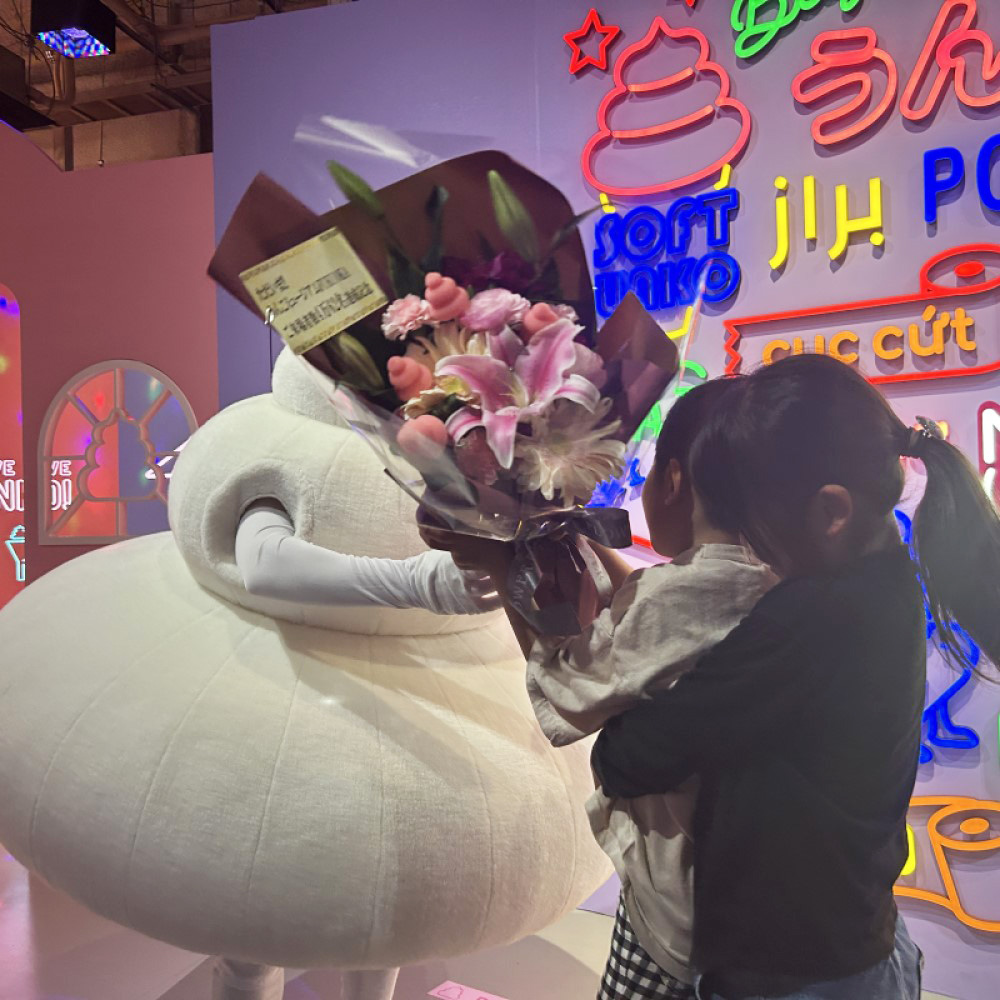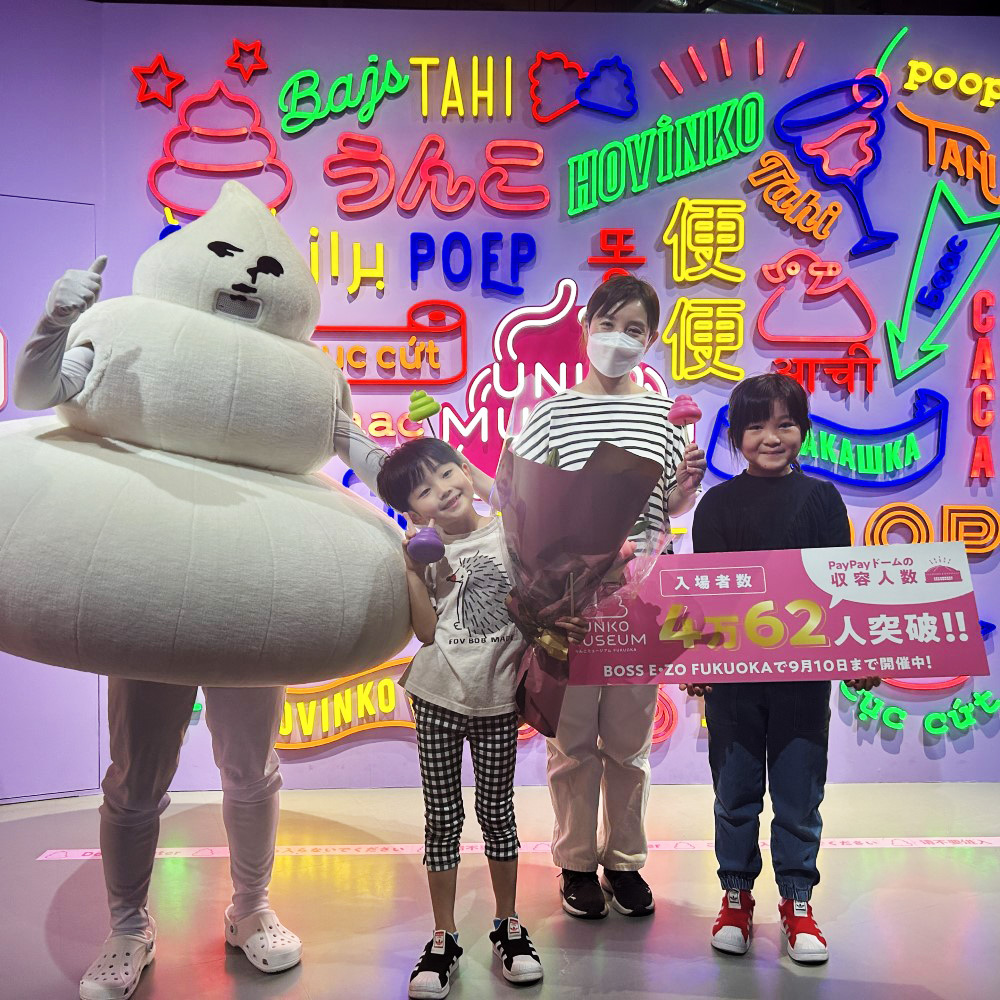 Commemorative dome breakthrough! Hawks collaboration goods sale held!
From April 13th (Thursday) to 28th (Friday), we will be holding a discount sale on "Hawks Collaboration Goods" sold at the Unko Museum! 2023 will be the 30th anniversary of the opening of PayPay Dome, so all collaboration goods will be 30% off! Please purchase early as it may be sold out!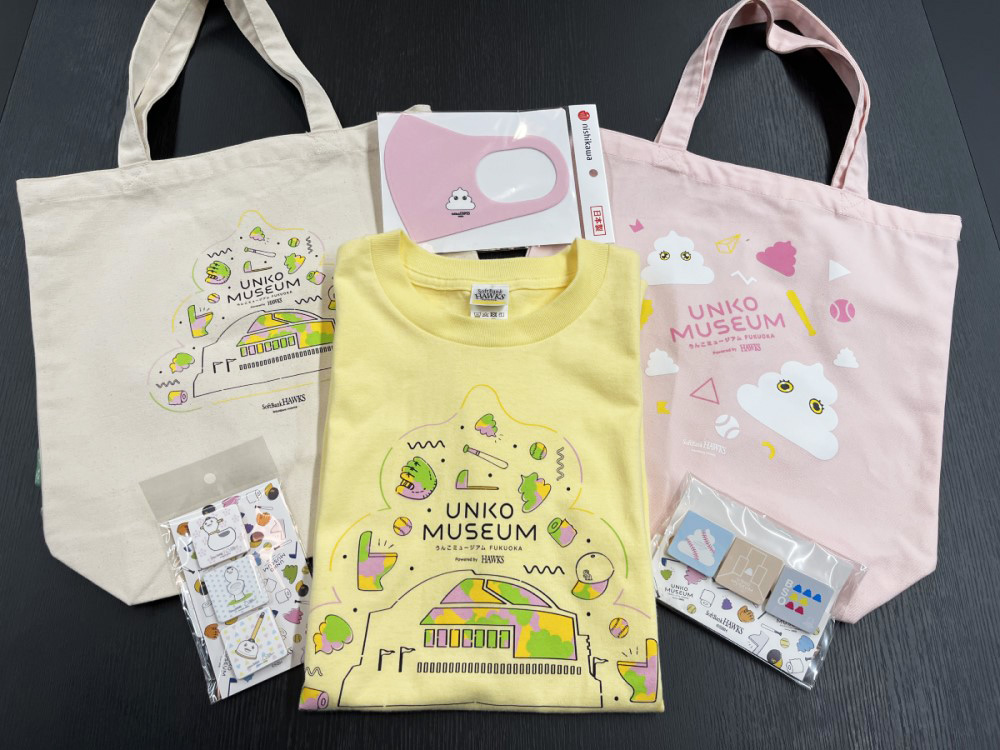 Sale overview
period
April 13 (Thursday) to 28 (Friday)
Shipping
・T-shirt (Unko Dome)
・Campus Tote (Unko Fusan, Unko Dome)
・Set of 3 wooden clips
・Set of 3 wood magnets
・Cloth mask
Discounted price
30% off from list price
Notes
Please note that it will end as soon as it is gone.