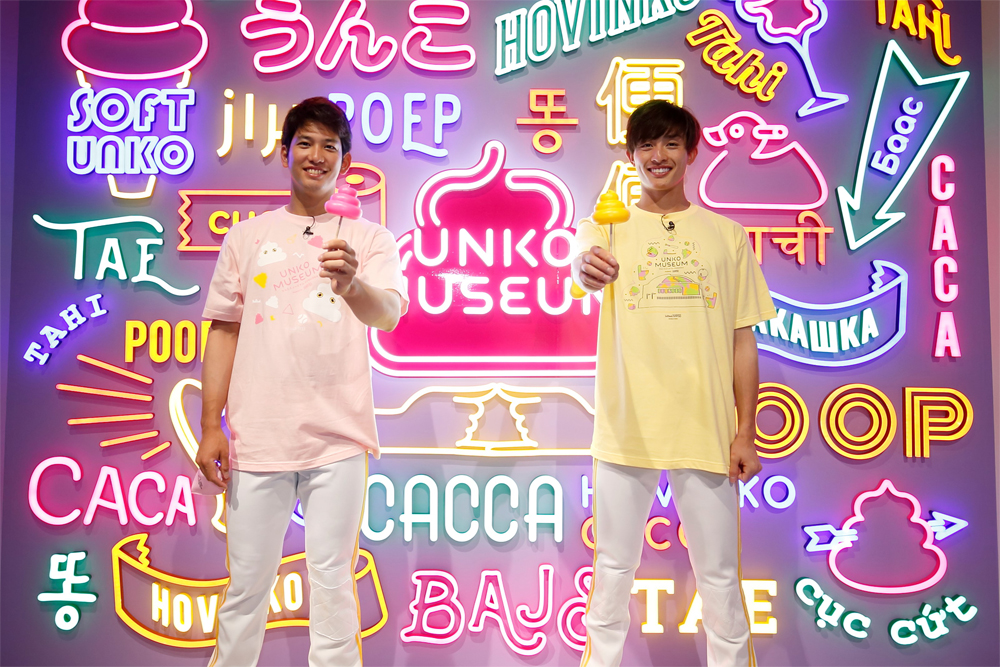 Ukyo Shuto and Ryoya Kurihara experienced "CHIKYUJIN presents Unko Museum FUKUOKA Powered by HAWKS" being held at BOSS E・ZO FUKUOKA next to PayPay Dome.
<Welcome to Katsuun-sama! >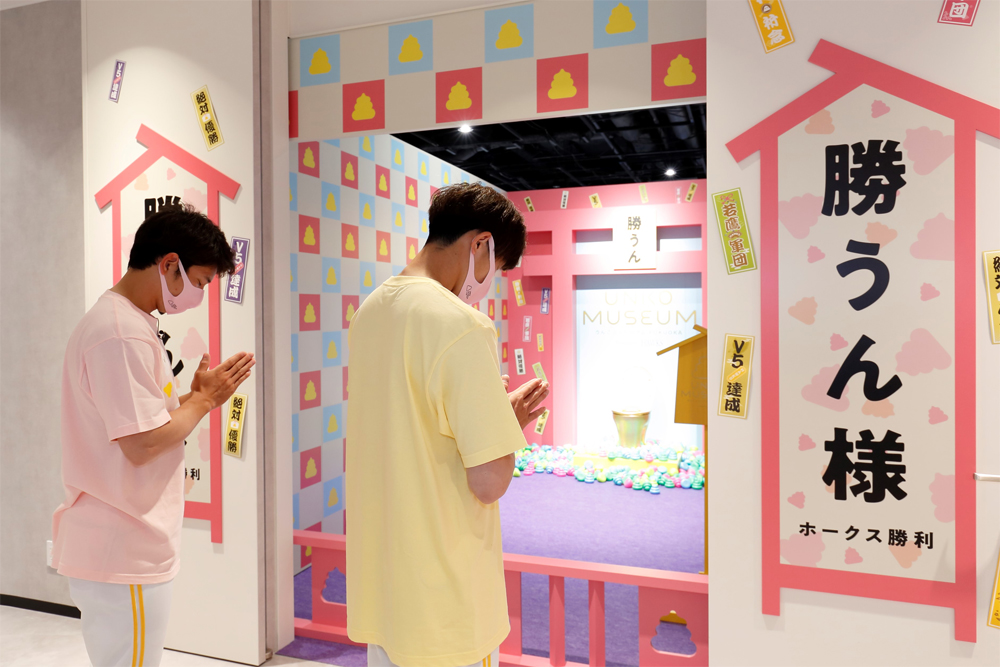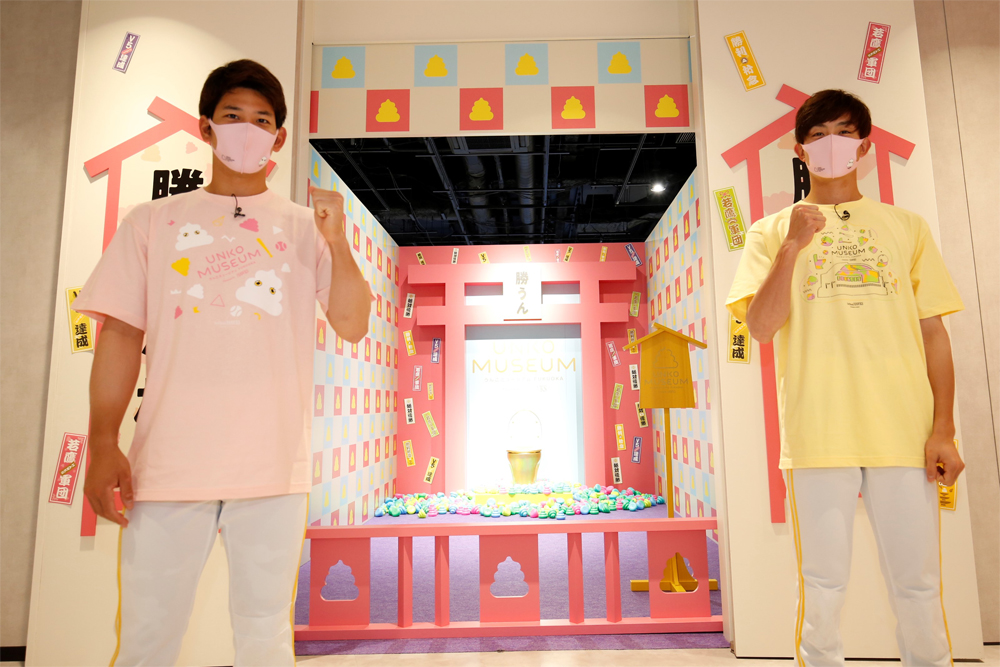 Shuto and Kurihara who made a big success last season. For the opening race from March 26th (Friday), I came to visit "Katsuun-sama" to pray for further success. After arriving at the 6th floor, Kurihara couldn't hide his excitement by looking into the goods shop without waiting for instructions. But when you visit, you are serious. "This year, the team will work hard to aim for V5 and make a leap forward for individuals," he said with enthusiasm for this season.
<Experience the Unko Museum ♪>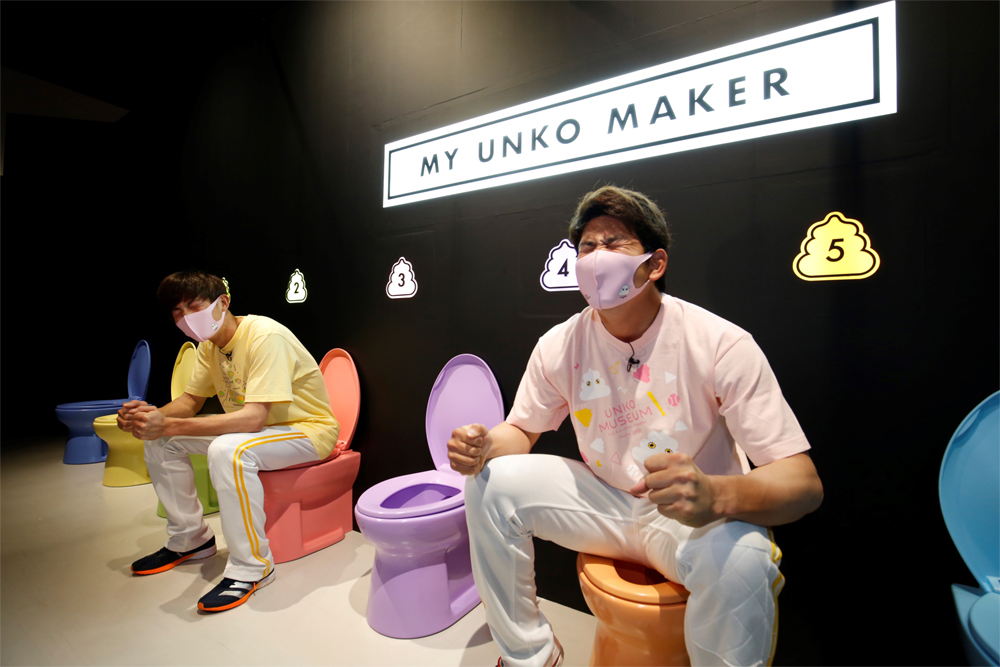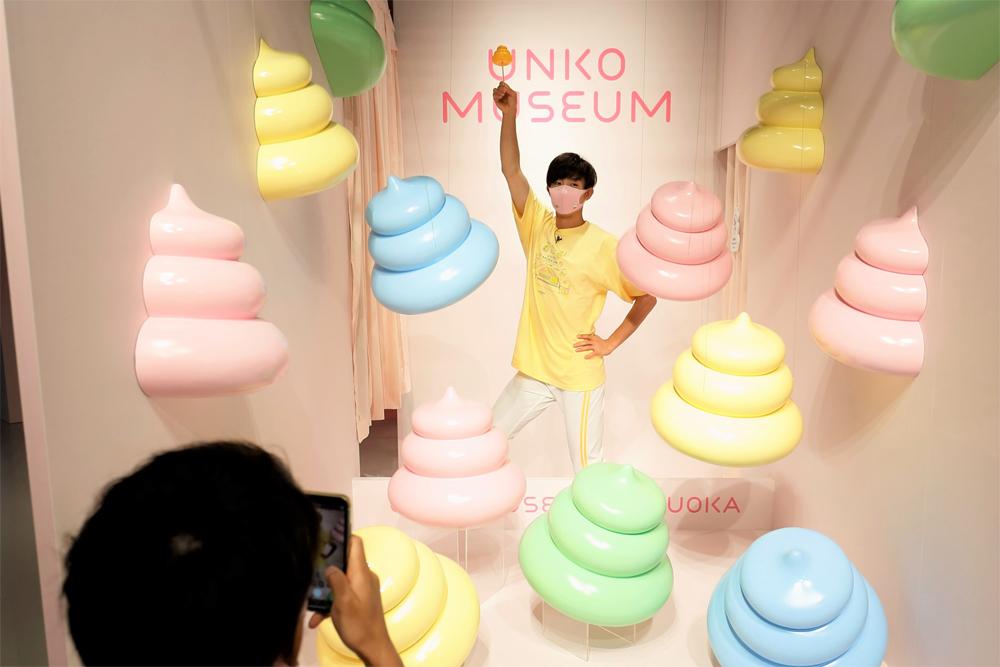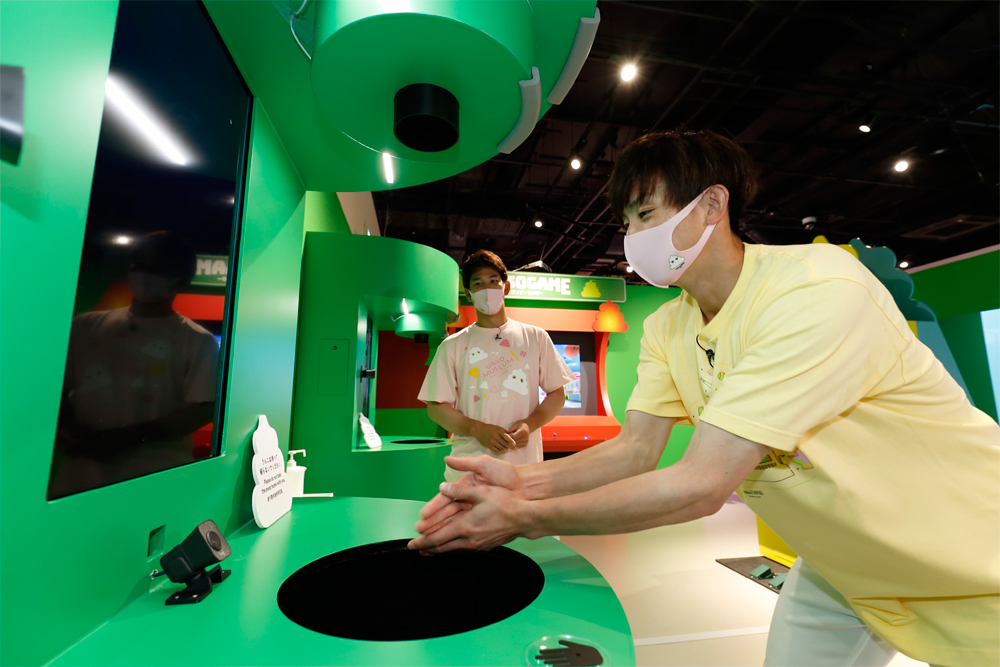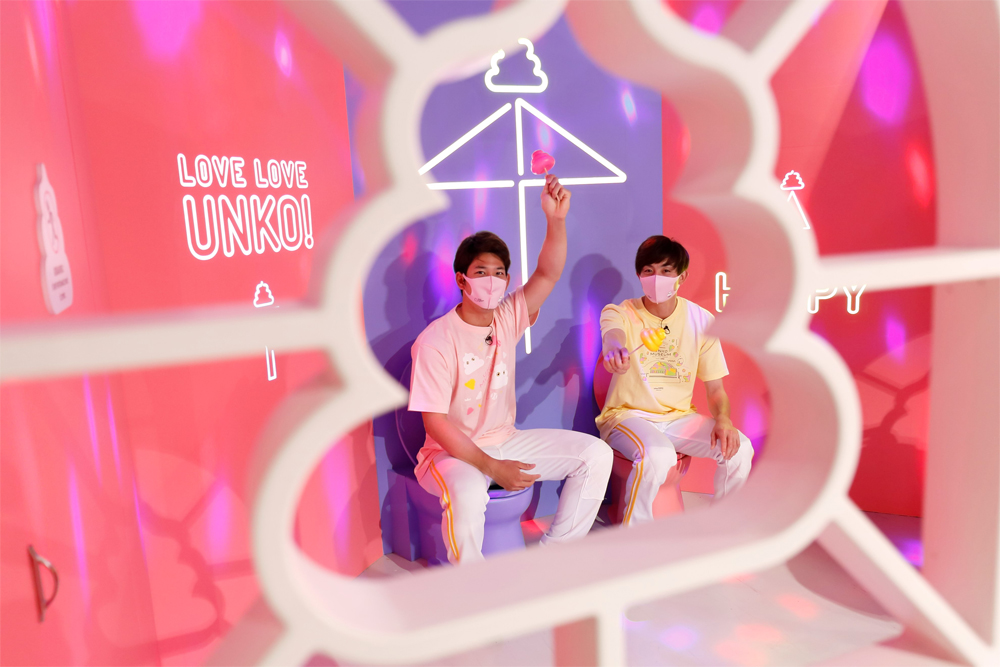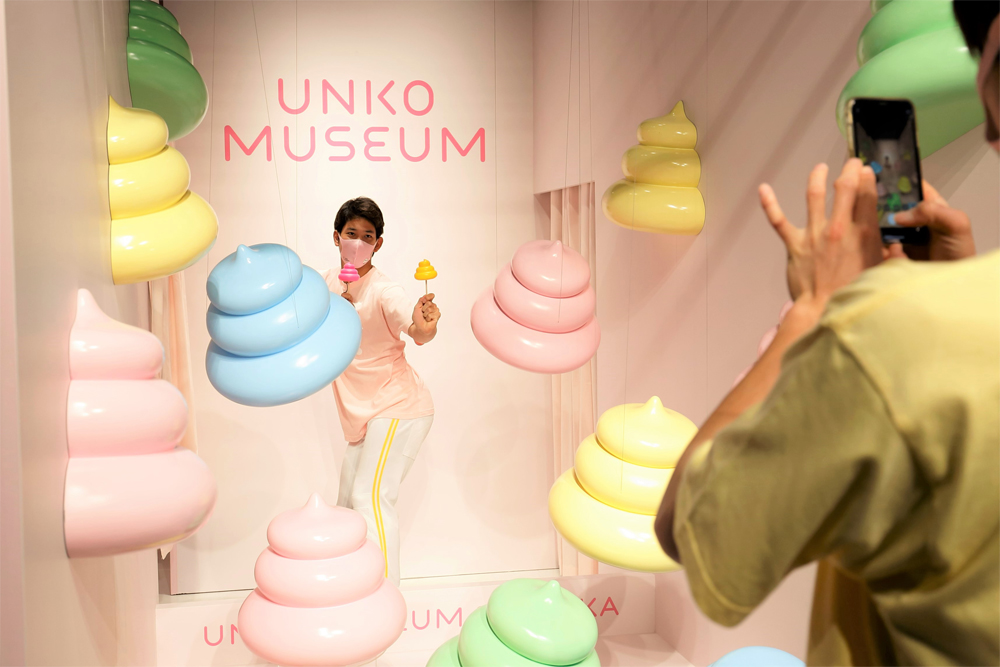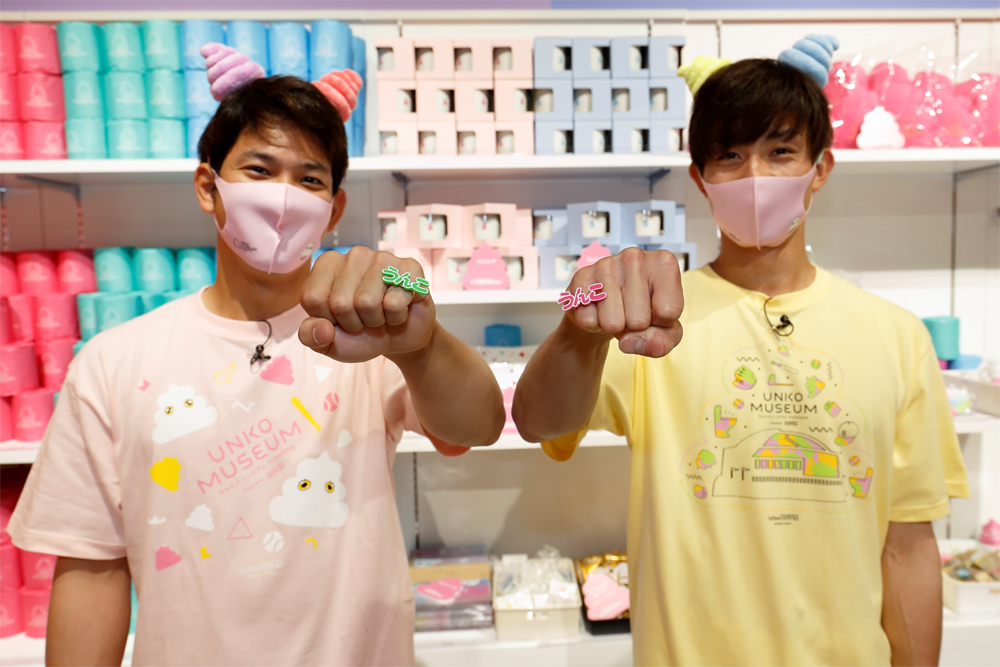 After visiting, I experienced the inside of the poop museum. Hawks collaboration T-shirts and masks look great too. Two people who can't hide their confusion from the older sister who suddenly appeared "Hello". Then, he was instructed to shout "Unko!", The slogan of the Unko Museum, in order to flush the stereotypes of unko into the water. To Shuto, who is ashamed to say, "It's the first word to scream in elementary school ...", Kurihara, who raises his fist and screams, "Yeah!" It was. In the "Unstagenic Area", a spot that doesn't look good on Instagram, we asked each other to take pictures as photographers. See also photos by Kurihara and Shuto photographers. And the most exciting thing was the "Unko White Blade Removal" in the Kusoge Center. It's a game that requires reflexes to catch the poop falling from the top, but last year, the Pacific League stealing king, Ukyo Shuto, tried three times and never got out of hand ...! Kurihara and the people involved were all laughing at the appearance of chasing the poop with just his eyes.
<Focus on the success of the two people who have won this season>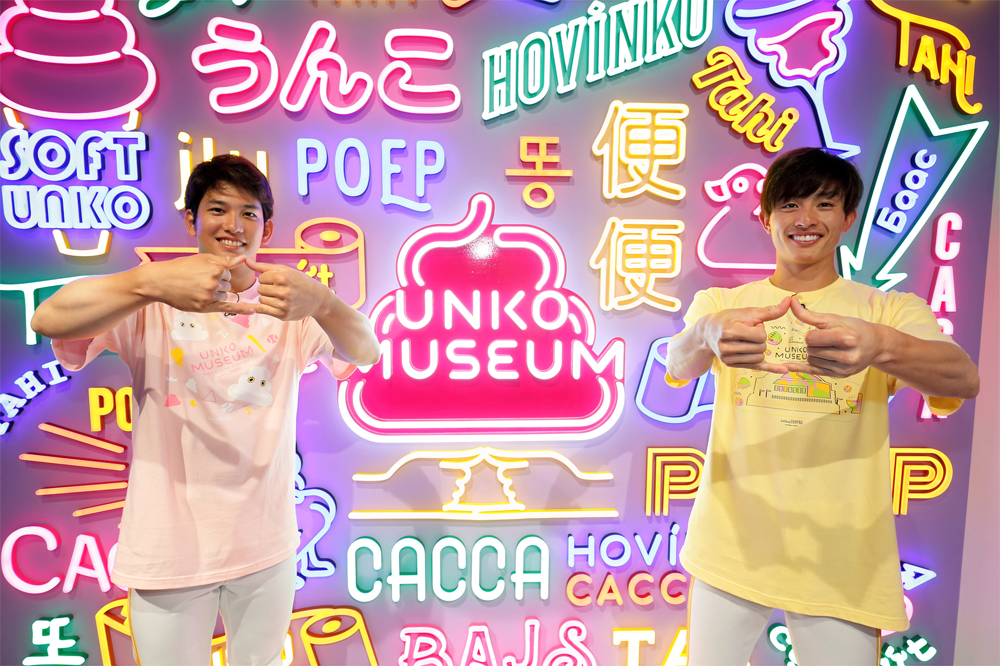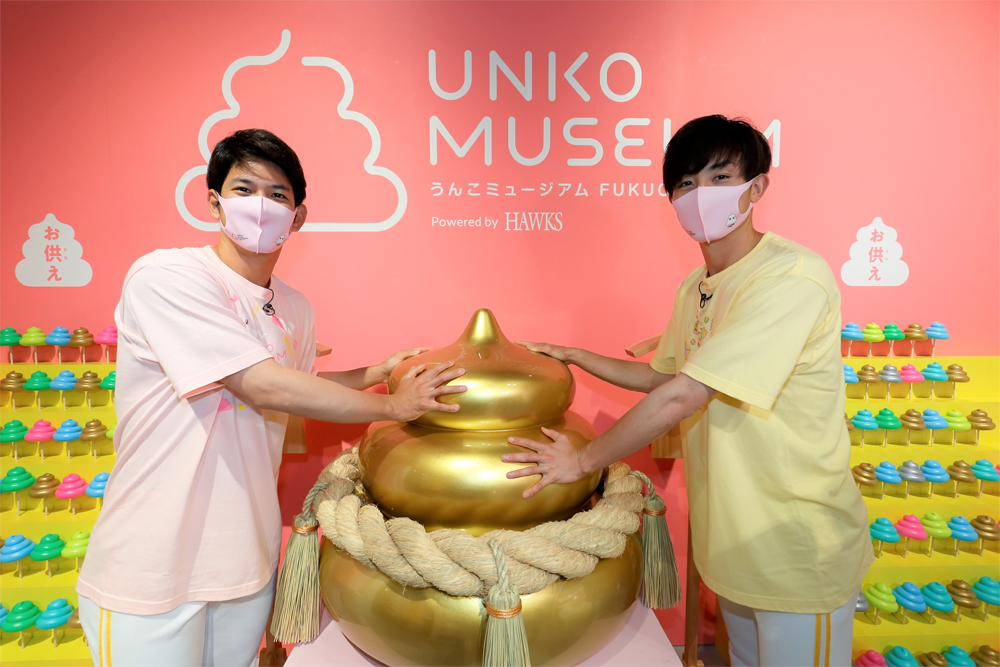 After experiencing the "Unko Museum", Shuto commented, "There are many spots to take pictures, and above all, it is a spot where you can feel energetic (toilet bowl !?) when you come to the Unko Museum, so I would like everyone to come." Kurihara said, "I haven't had such a lot of contact with him, so it was a lot of fun! I really want everyone to come." I finished it. We are paying attention to the activities of the two people who have exactly "Katsuun" this season!