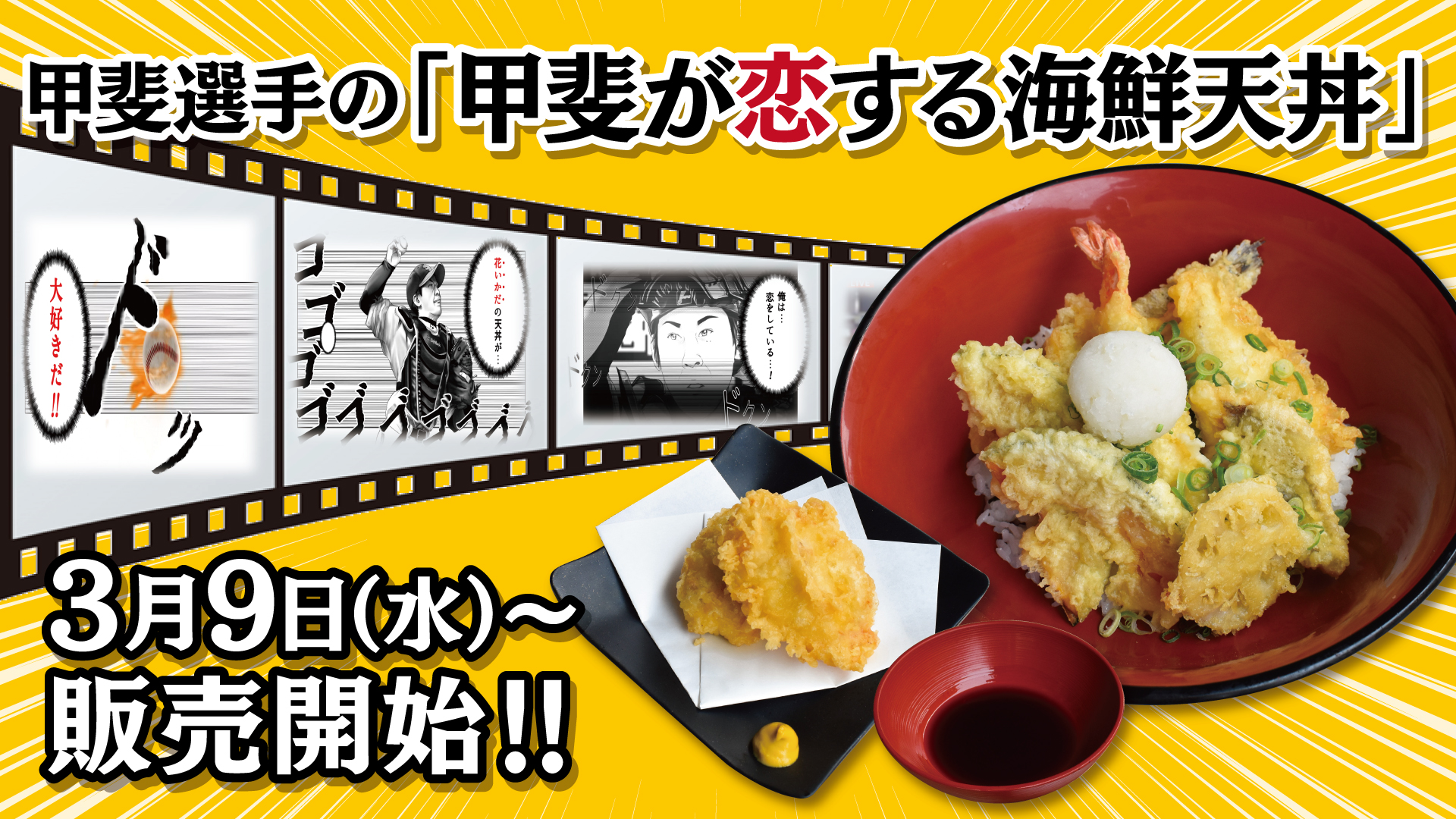 "Tendon in which Kai is in love" will be available on Wednesday, March 9th at the Kyoto Tempura Hanaikada in BOSS E・ZO FUKUOKA next to the PayPay dome! A hearty seafood tendon set with seafood and vegetables selected by Kai and Kai's favorite "chicken tempura" ♪ It is a visual that makes you want to take a picture. What's inside the tendon? What about garnish? the price is? And I thoroughly thought about the recommended way to eat with Kai. You can eat at E ・ ZO anytime after the match, even if there is no match ♪ Why don't you eat Kai's favorite menu with Kai's recommended way of eating?
Seafood Tendon that Kai is in love with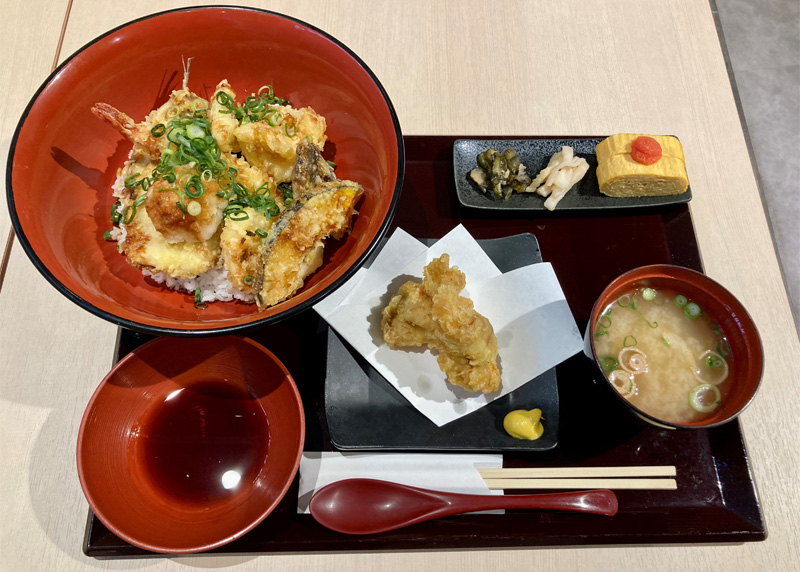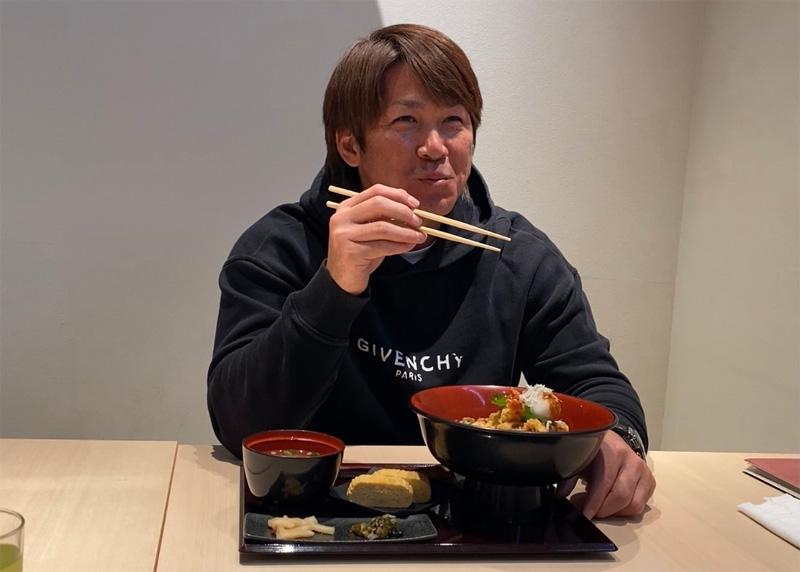 Sales start
Wednesday, March 9
Price (tax included)
1,500 yen
Store
BOSS E・ZO FUKUOKA 3F Kyoto Tempura Hanaikada
Content
·Bowl of rice and fried fish
Squid, Iwashi, Shrimp, Tai, Pumpkin, Lotus root
·small bowl
Chicken tempura (with ponzu and Japanese mustard)
* Garnished omelet rolls, pickles, and miso soup are free to refill.

Kai's favorite thing
Favorite things
・ I love chicken heaven and pumpkin heaven
・ I like squid
・ I ate Iwashi for the first time, but it's delicious!
[Recommended way to eat (chicken heaven)]
At Hanaikada, which has its main store in Kyoto, chicken heaven is usually eaten with soup stock and matcha salt in a Kyoto style. However, Kai changed to ponzu and Japanese mustard with the hot hope that "Because it's my tendon, I want you to eat it in Oita's way! Absolutely delicious!" Add the desired amount of Japanese mustard, dip it in ponzu and eat it ♪ Kai also this! I was eating. For those who want to sprinkle ponzu on the tendon, we also have "chasing ponzu" ♪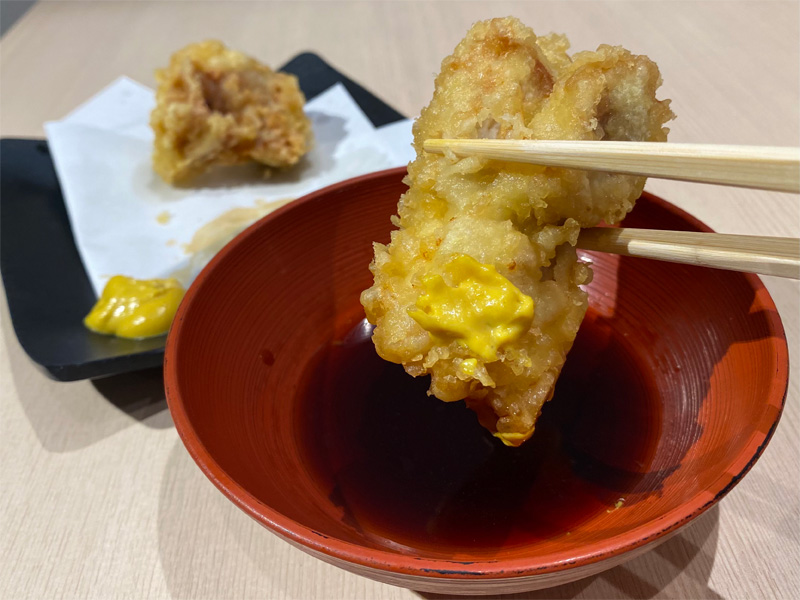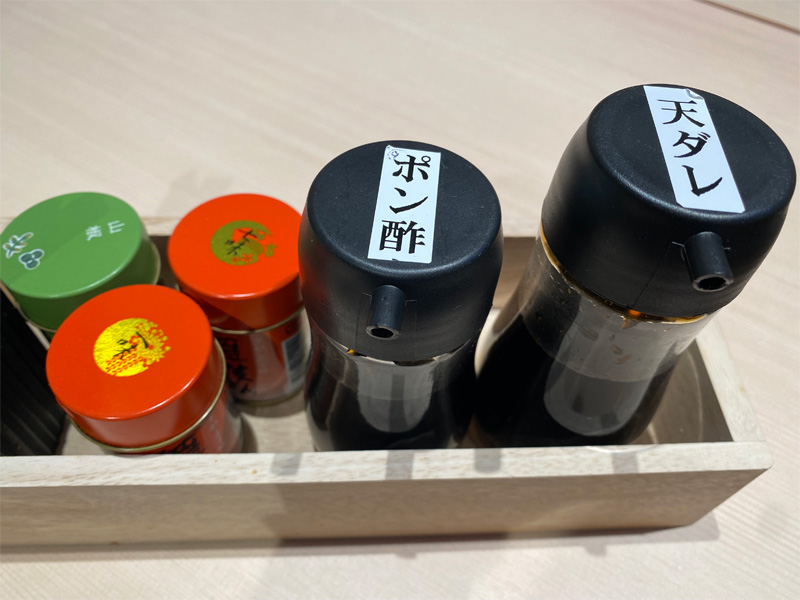 Precautions
·The image is an image.
・ Sales may be discontinued or sold out without notice depending on the purchasing situation. Please note.
・ Due to the spread of new coronavirus infection, sales may not be available.