3F The FOODHALL stores will be held at Fukuoka PayPay Dome from Saturday, November 14th.
As a support project for "2020 Parsol Climax Series Pa"
We will urgently hold a plan where you can enjoy highball or draft beer for 100 yen! !! We will offer it for 100 yen regardless of the result of the match!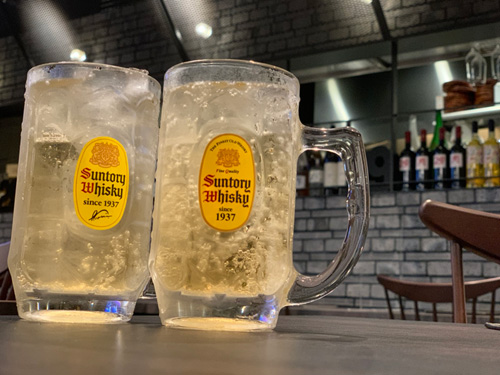 【event date】
November 14th (Sat), 15th (Sun), 16th (Mon), 17th (Tue), 2020
・ Only on days when the match is held at Fukuoka PayPay Dome
* The event may not be held on the 16th (Monday) and 17th (Tuesday) depending on the outcome.
【open time】
From the end of the game to the closing of the store
* 14th (Sat), 15th (Sun) until 23:00 16th (Mon), 17th (Tue) until 24:00
[Target stores]
Highball 100 yen target store
・ WINE BAR IL LUPINO ・ TRATTORIA IL LUPINO
・ Yakiniku lean Nikugatou ・ Kyushu Hakata Daikichi Sushi ・ Nikuyama Shokudo ・ Kyoto Tempura Hanaikada

Draft beer 100 yen target store
・ Ebisoba Ichigen
Immerse yourself in the aftermath of victory at the end of watching the game, or indulge in baseball discussions with your friends.
Enjoy highball / draft beer at a great price and a variety of dishes that are The FOODHALL
Please enjoy this opportunity!
[Remarks]
・ All prices include tax.
·The image is an image.
・ The types of whiskey handled by each store are different. Please check at the store.
・ Campaign content may change without notice and may end due to out of stock.