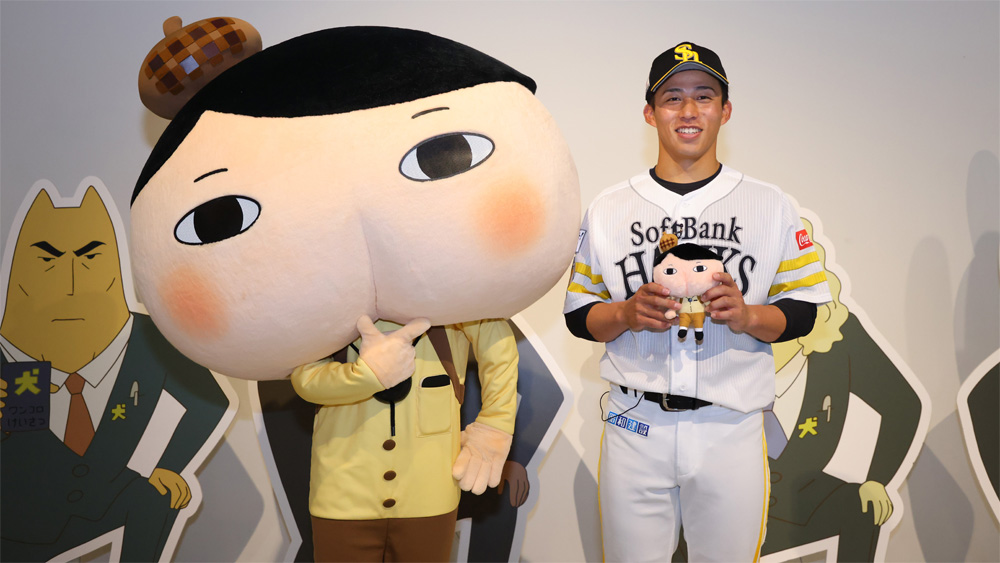 At BOSS E・ZO FUKUOKA 6F next to the PayPay dome, the event "Oshiritantei Nazotoki Festival" of the popular anime "Oshiritantei" will be held for a limited time from April 23 (Sat) to May 8 (Sun). During!
The main character, Oshitan, has a face in the shape of a buttock, but on this day, Isami Nomura, who has been talked about in the team as having a calf that is broken like the shape of a buttock, , I visited this "Oshiritantei Mystery Festival".
Isami Nomura was interested in seeing his face and saying, "It looks interesting just by looking at his face."
The first thing I experienced was "Kagami no Meiro", which is covered with mirrors on all sides. "Is it okay to enter !?" I triumphantly enter the maze, but ... it's hard to come out. Nomura, who finally came out, seemed surprised at the difficulty, saying, "I didn't know if it was the road."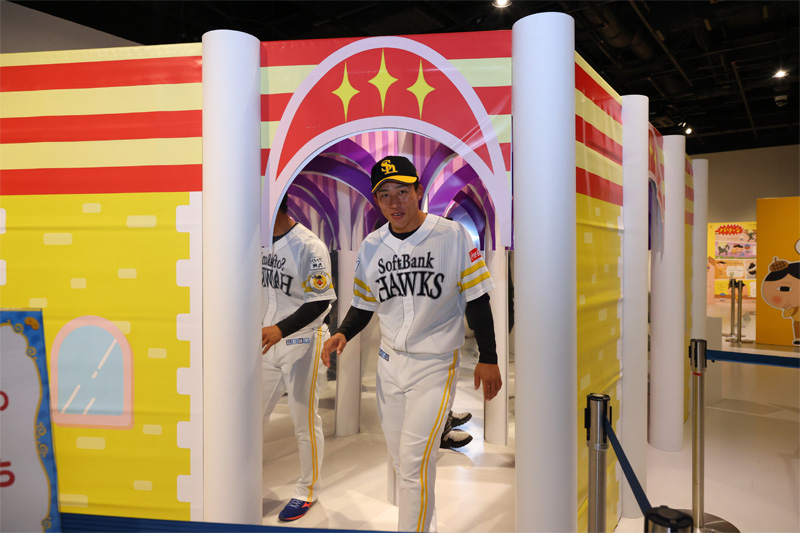 Next, we challenged the playset "Puputto Fluffy Athletic," which is very popular with children. I will move dexterously in a narrow athletic. At the end, I slipped on the slide and jumped out from the exit with the face of the squirrel, and took two shots with the squirrel. I was satisfied, "I enjoyed myself even at the age of 25. I'm sure children can enjoy it."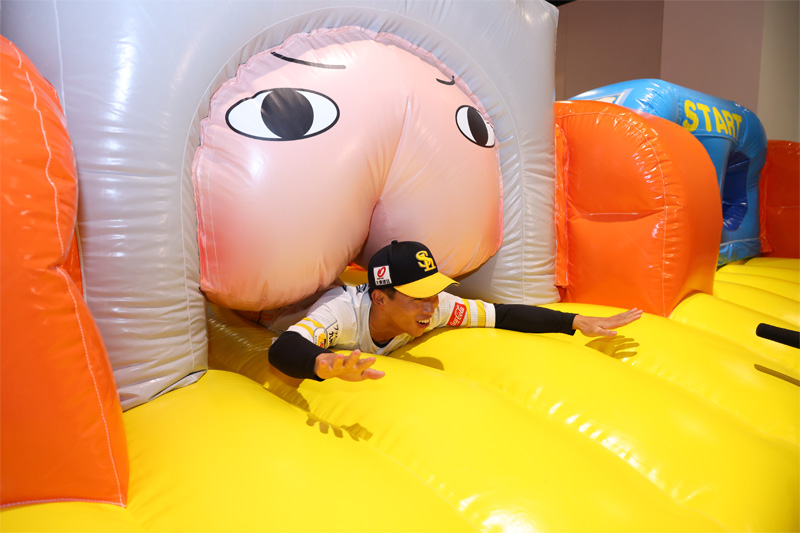 The next thing I experienced was "Smell Research Institute". Here you can enjoy the game of smelling and guessing what the smell is. Isami Nomura also experienced it. I can't hide my surprise from the smell of "Oh ... Kussa ...!". Unfortunately, Isami Nomura, who missed the correct answer, challenged again while saying, "It really smells! It really smells!" I was finally able to guess the correct answer for the third time. When I told him that the scent of the special move "I'll let you go" that Oshiritante put out is 100 times stronger than this, I was convinced by its power, "I can beat it."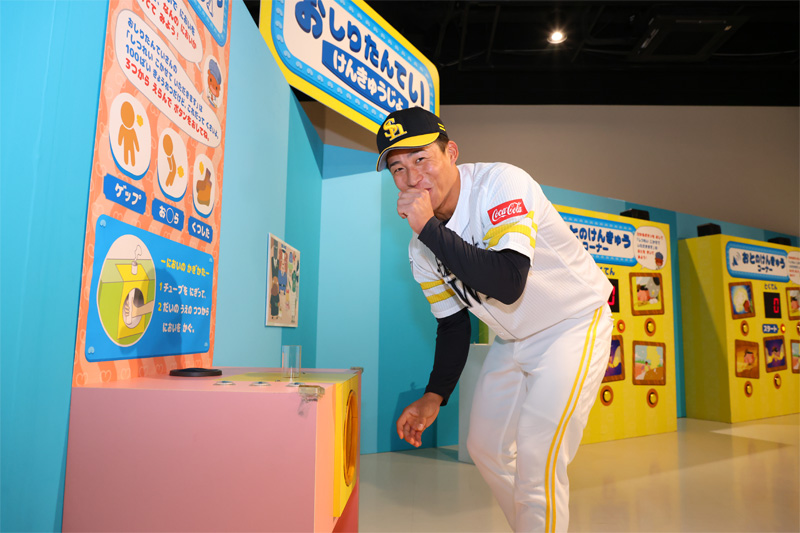 Then, I challenged "Otonokenkyujo" where you can hear the sound of the special move of Oshiritan. It's a game about how much you can press a button that glows with sound in 15 seconds, but it's a show of reflexes. The highest record at this venue was 22 times. Isami Nomura also says his enthusiasm, "I will set the highest record!", But the result is ... 16 times. The average record for children was 10 times, and he seemed to enjoy the game with a little regret, saying, "Eh !? Dangerous. I'm a professional baseball player ... I did my best! It's difficult."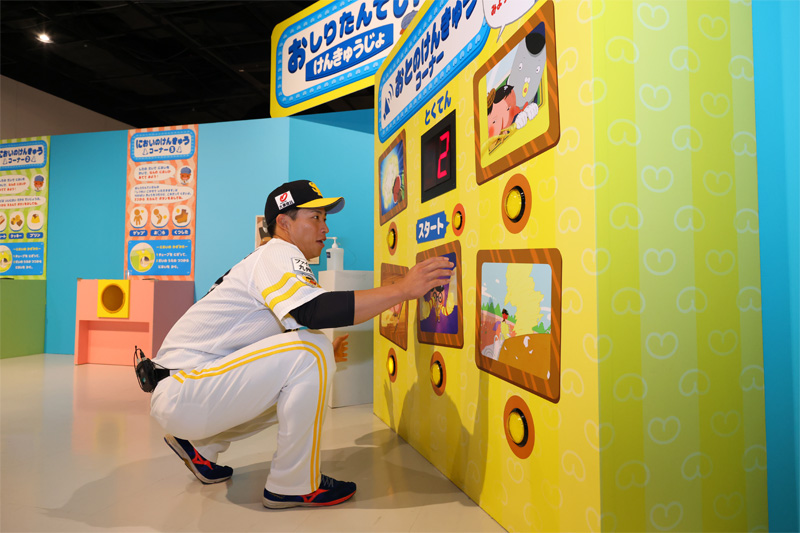 Then, Oshiritan, who was watching the situation, came to see Nomura while applauding! Isami Nomura will also dance together to imitate the dance that Oshiritan is good at. He performed his first sharp dance, and at the end, he finished with a pose of his special move, "I'll let you go."
* The greetings that you can dance with Oshiritantei are held 6 times each day only on weekends and holidays.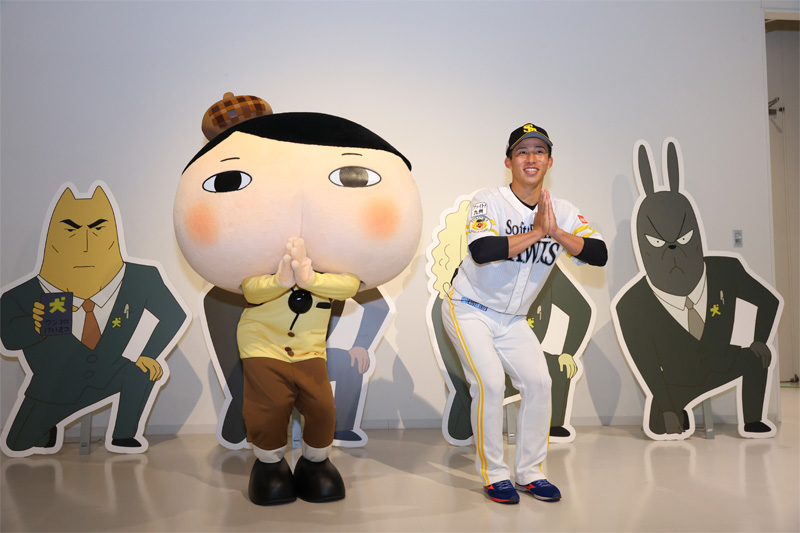 And two shots of the miracle of the calf, which is rumored to be like a buttocks, and the buttocks, are also realized! It was a well-trained and splendid calf that made me wonder even if I was sick!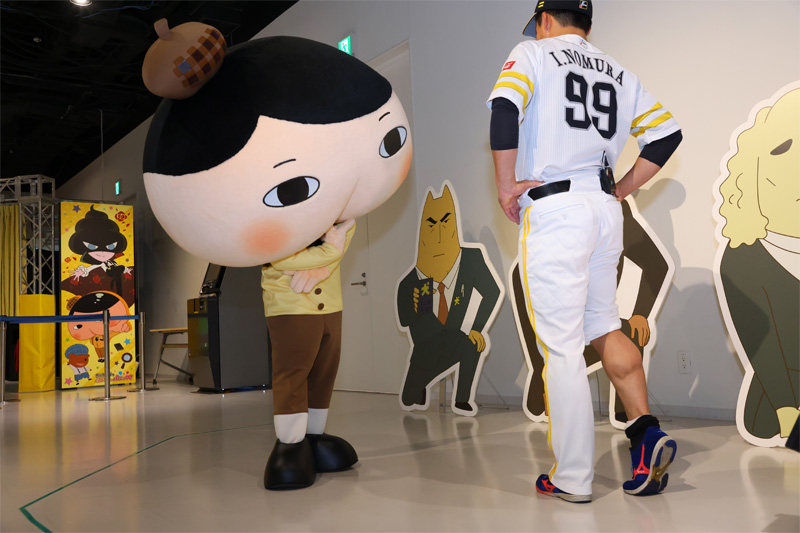 After the experience, Isami Nomura said, "I think the children will have a lot of fun. It was really fun, so please come and visit us!" Let's all dive into the world of "Oshiritantei" that Isami Nomura enjoyed during this year's Golden Week!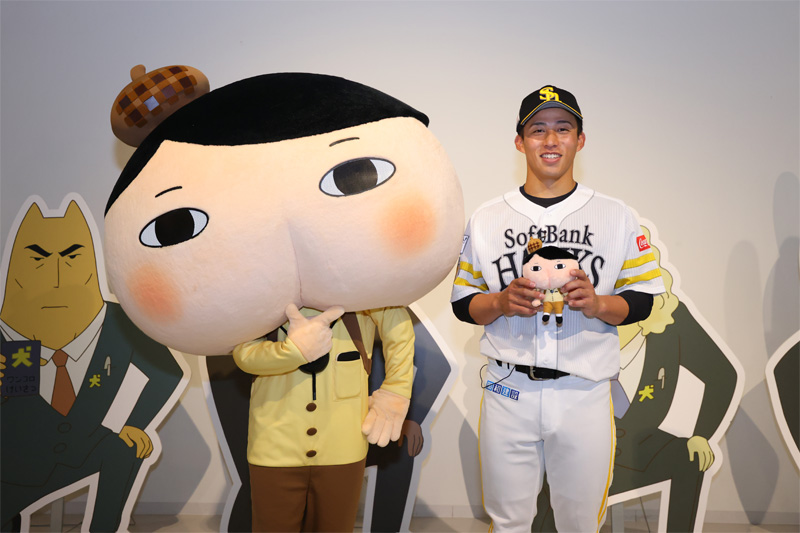 "Movie Butt Detective Seriousity" Public Memorial Butt Detective Mystery Festival Overview
name
Oshiritante Mystery Festival
Venue
2-2-6 Jigyohama, Chuo-ku, Fukuoka City, Fukuoka Prefecture
BOSS E・ZO FUKUOKA 6F
Holding period
April 23, 2022 (Sat) -May 8, 2022 (Sun)
admission fee
General (junior high school students and above) 1,200 yen (tax included)
Children (3 years old to elementary school students) 600 yen (tax included)
Notes
・ We are not responsible for any injuries, losses, damages, troubles, etc. in this facility.
・ Children under elementary school age must be accompanied by a guardian to enter.
・ Customers who enter the venue are requested to wear a mask at all times.
・ We will measure the temperature of the customer at the entrance. Customers with poor physical condition, such as fever of 37.5 degrees or higher and strong fatigue (malaise), are not allowed to enter.
・ Tickets will not be refunded under any circumstances except when the business is closed.
Organizer
Fukuoka Softbank Hawks Co., Ltd.
© Troll Poplar / Oshiritante Production Committee