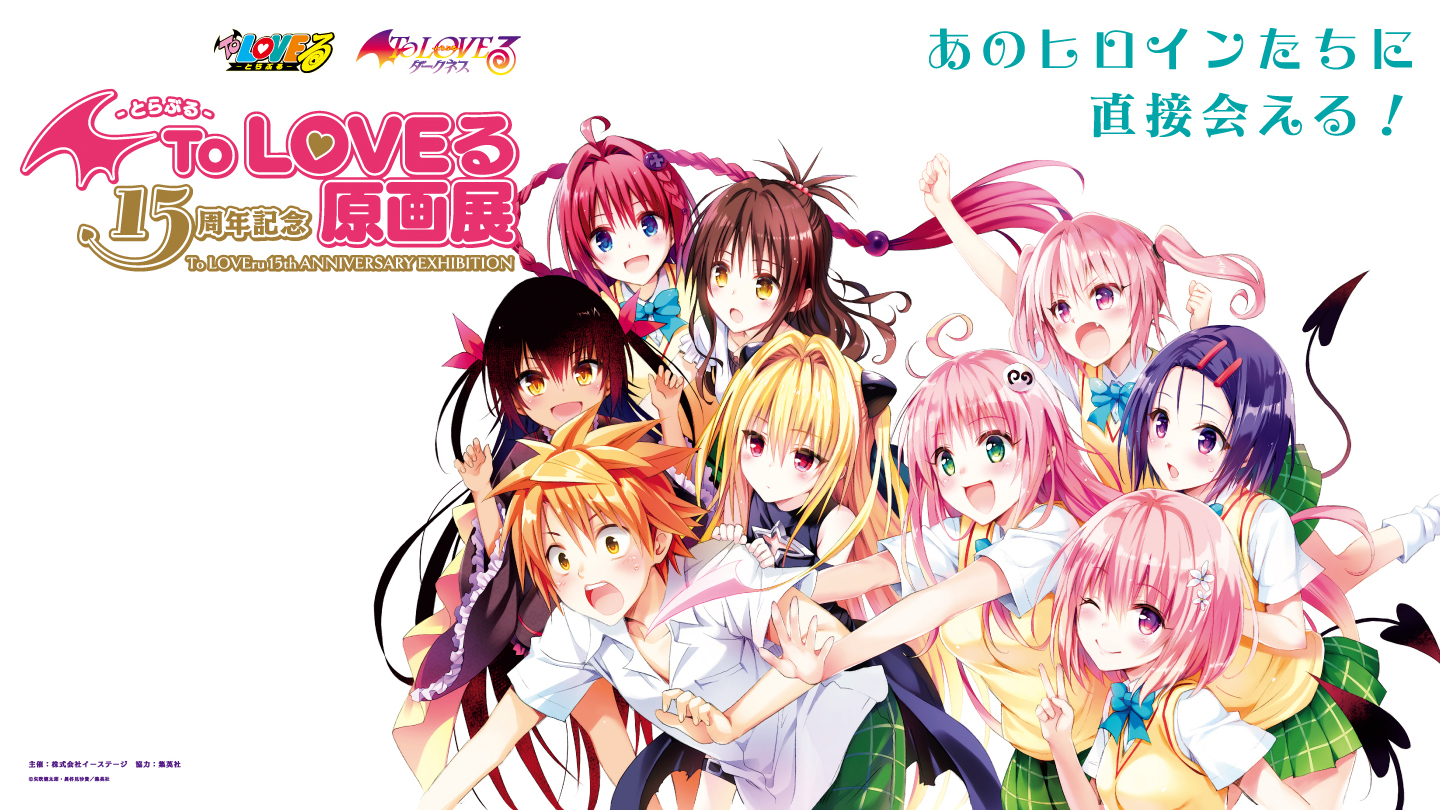 "To LOVE-Ru-15th Anniversary Original Painting Exhibition" Fukuoka venue details have been decided!
At the original painting exhibition, many valuable original paintings by Professor Kentaro Yabuki will be exhibited! We will also prepare a large number of original goods for the original exhibition. Please also check the event official website for details.
Event outline
Holding period
May 14th (Sat) -May 29th (Sun) Open all year round
Opening time
Weekdays from 13:00 to 20:00
Saturdays and Sundays from 10:00 to 20:00 (until 17:00 on the last day)
* Admission is 30 minutes before closing
Guidance for admission
This exhibition will be a "all-day date and time designation system" with a limited quantity for all dates in order to alleviate congestion and safety measures for customers. Admission will be in order of reference number. Depending on the reference number, it may be 30 minutes or more later than the admission start time. For details, please check the reference number and meeting time printed on the ticket.
Venue
BOSS E・ZO FUKUOKA 6th floor Event Hall
Organizer
Estage Co., Ltd.
Ticket sales
Sales method / price
General day ticket 1,800 yen (tax included)
* Paid for elementary school students and above (1 free for preschoolers per admission ticket)
* Same-day tickets may be sold at the venue depending on the ticket sales status of Rochike (same-day tickets are sold only in cash). Same-day tickets may not be sold at some times, so please check directly with the exhibition staff.
Lawson Ticket [L Code] 86555
・ Loppi terminal with Lawson / Ministop
・ Rochike Home Page
Ticket sales
It will be on sale from April 22nd (Friday) at Rochike!
Benefits
We will give you one visual ticket at random. * You cannot choose the pattern
Contact information
【イベント・商品に関して】customer@eastage.co.jp
【チケットに関して】 https://faq.l-tike.com/0001/
【E・ZOに関して】092-400-0515(10:00~17:00)