Due to unforeseen circumstances, we have decided to cancel the "Summer Vacation Baseball Research" by the Hawks OB, which was scheduled for August 11th (Thursday/holiday) and 15th (Monday).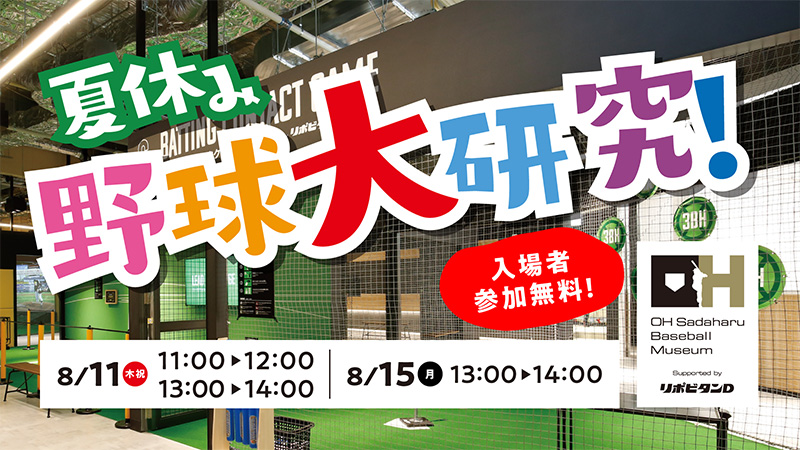 A baseball course "Summer Vacation Baseball University Study!" Will be held by a Hawks OB instructor for two days, August 11th (Thursday / holiday) and 15th (Monday). A great opportunity to have a Hawks Junior Academy instructor teach you the basics of baseball and the movements of players! It is recommended not only for making memories of summer vacation, but also for independent studies! Let's all go to OH Sadaharu Baseball Museum during the summer vacation ♪
"Summer vacation baseball research!" Baseball course by Hawks Junior Academy instructor
Seminar-style lectures will be held to deeply study baseball, such as basic player movements, formations, and baseball tactics, for each of the "attack," "defense," and "pitcher" editions!
Hawks Junior Academy instructors will explain in an easy-to-understand manner for elementary and junior high school students!
What should I throw for the first ball? Which ball to wait for?
Who will catch the hit ball that flew here? We will explain the movements of the players according to the situation that can be used immediately in the next game in a concrete situation in an easy-to-understand manner.
There is also a question corner, so let's ask the instructor more and more about what you are wondering or don't understand!
In addition, children who participated in the course will be given a "Lipovitan D" by hand from the OB instructor ♪
During the summer vacation, study baseball more and more and become strong in baseball!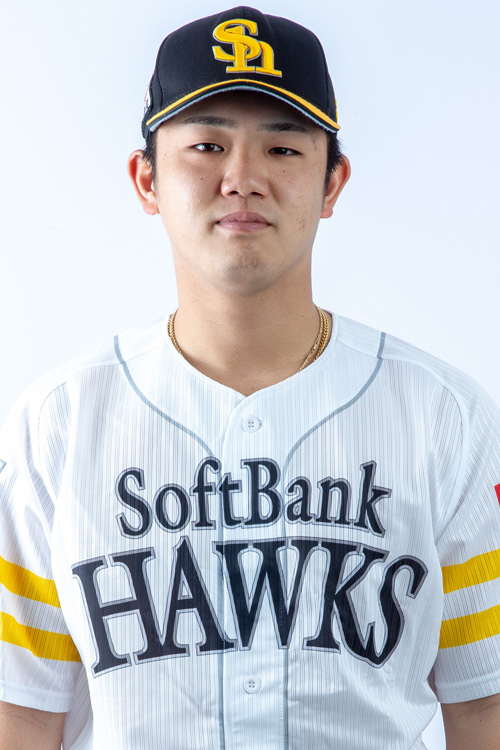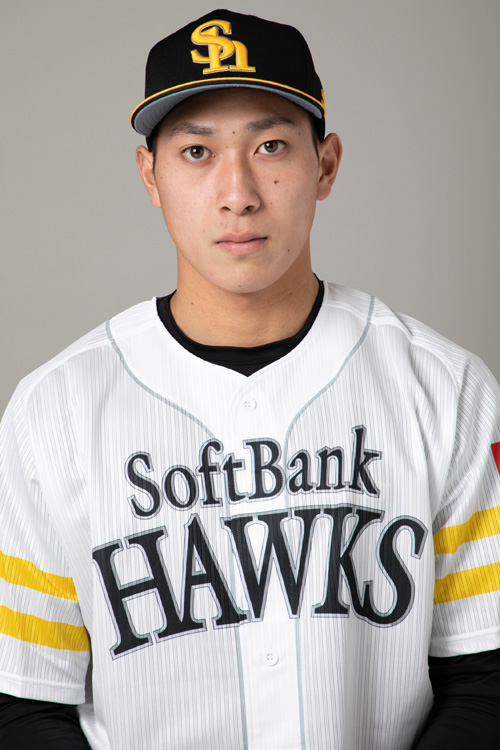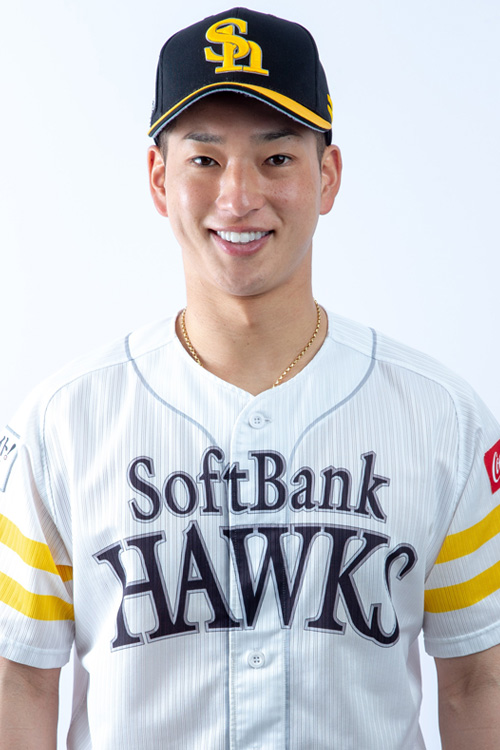 Date/Time
August 11 (Thursday / holiday)
1) 11: 00-12: 00 "Attack" Lecturer Yamato Higurashi
2) 13: 00-14: 00 "Pitcher Edition" Lecturer Haruto Yoshizumi
Monday, August 15
1) 13: 00-14: 00 "Defense" Lecturer Shogo Furusawa
Venue
OH Sadaharu Baseball Museum Supported by Lipovitan D
"Workshop room"
Capacity
About 20 people each time
What to bring
Writing utensils
Fee
Free (only OH Sadaharu Baseball Museum or 89 Park admission required)
Notes
・ If there are many participants, numbered tickets will be distributed. Please note that it will be on a first-come, first-served basis.
・ Please note that the instructor may change due to circumstances.
・ Please refrain from taking pictures and videos of the course. As a commemorative photo, we will set a time to take a group photo. Please bring your own camera.
Please check the official website for schedule details.
Admission fee
OH Sadaharu Baseball Museum Supported by Lipovitan D
Adults (16 years old and over): 1,800 yen
Children (10 to 15 years old): 900 yen
* Children under 9 years old must be accompanied by a guardian (free of charge)
* You can experience the history zone +89 park.
No re-entry
89 Park (Baseball Park)
Adults (16 years old and over): 1000 yen
Children (10 to 15 years old): 500 yen
* You can experience only 89 parks.
You cannot enter the history zone
* All prices in the news include tax, and all images are images.