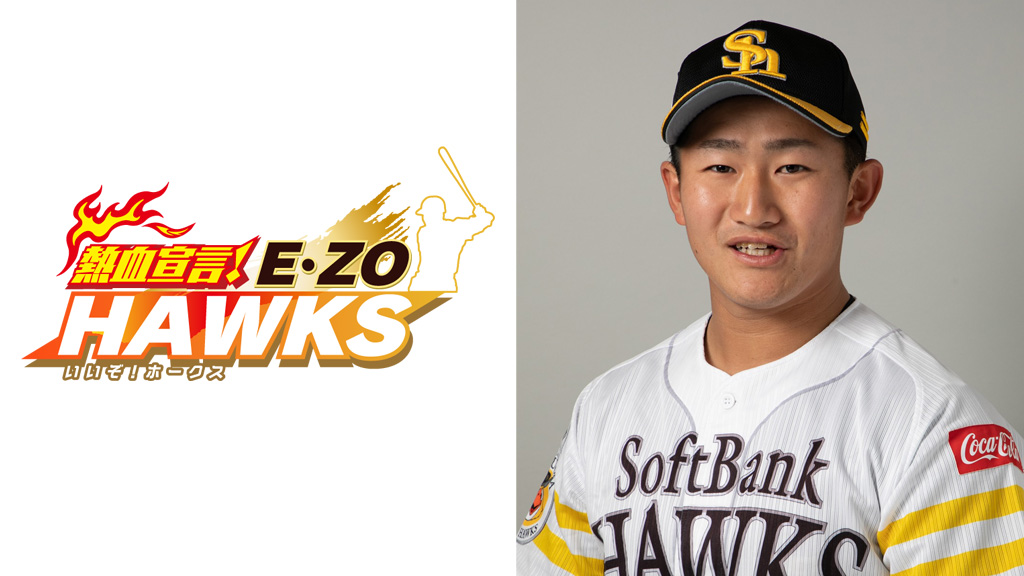 "Hot Blood Declaration!" Being broadcast from BOSS E ・ ZO FUKUOKA 4th floor, STUDIO E ・ ZO Supported by Sony Marketing Inc. next to PayPay Dome on Sunday, December 12th! Daiju Nomura will appear live in "E ・ ZO HAWKS".
You can see it from outside the studio (OH Sadaharu Baseball Museum Supported by Lipovitan D) on the day. To visit, you need to purchase a ticket for OH Sadaharu Baseball Museum Supported by Lipovitan D or an 89 Park ticket.
The details of the program are ...
Program name: Hot-blooded declaration! E ・ ZO HAWKS
Broadcasting station: Sports Live + (CS broadcasting)
Broadcast date and time: Sunday, December 12th, 11: 00-11: 30
Performers: <MC> Novosemon Nabe <Commentary> Chihiro Hamana <Guest> Daiju Nomura
HP: https://www.sportslive-plus.com/baseball/ezo-hawks/
Live broadcast on.
On the day of the event, we will hold a rock-paper-scissors tournament limited to those who come to the studio after the broadcast.
Those who win the game with rock-paper-scissors will receive a gift signed by Nomura.
Please come visit us at the studio.
If the staff decides that it is dense, we will take turns and may cancel the rock-paper-scissors tournament after the program ends. Please note. In addition, waiting for performers and requests for signatures, handshakes, and photography are prohibited.