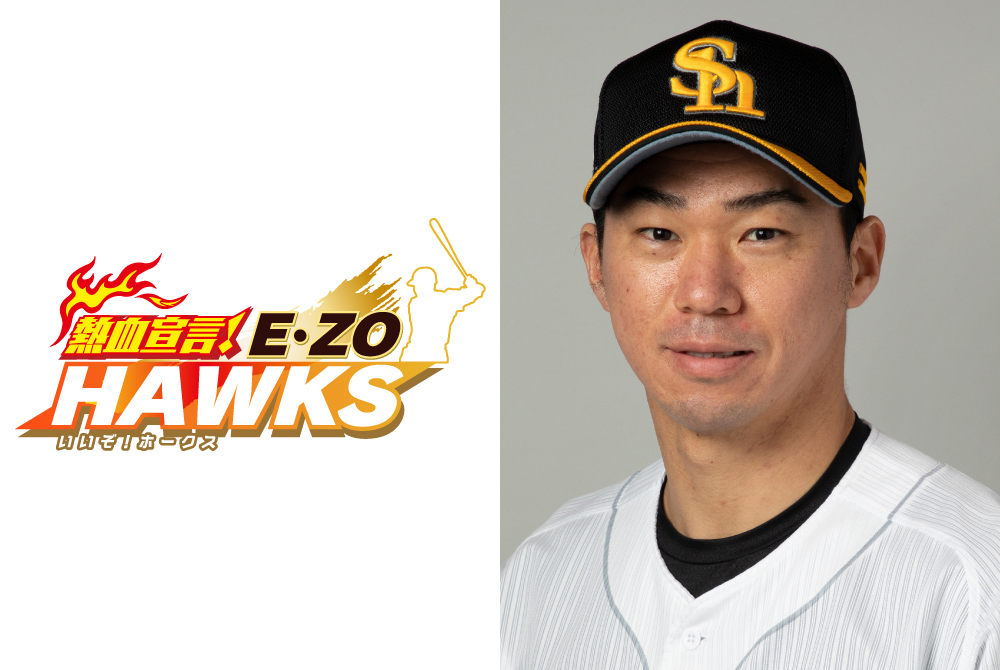 "Hot Blood Declaration!" Being broadcast from BOSS E ・ ZO FUKUOKA 4th floor, STUDIO E ・ ZO Supported by Sony Marketing Inc. next to PayPay Dome on Sunday, October 24th! Yuya Hasegawa, who has announced his retirement for this season, will appear in E-ZO HAWKS.
You can see it from outside the studio (OH Sadaharu Baseball Museum Supported by Lipovitan D) on the day.
To visit, you need to purchase an admission ticket for OH Sadaharu Baseball Museum Supported by Lipovitan D or an admission ticket for 89 Park.
Details of the program ...
・ Program name: Declaration of hot blood! E ・ ZO HAWKS
・ Broadcasting station: Sports Live + (CS broadcasting)
・ Broadcast date and time: Sunday, October 24, 11: 00-11: 30
Performers: <MC> Novosemon Nabe / <Commentary> Yoshiharu Wakana / <Guest> Yuya Hasegawa
      https://www.sportslive-plus.com/baseball/ezo-hawks/
If the staff decides that it is dense, we may change it.
In addition, as a measure against corona, waiting for performers and requests for signatures, handshakes, and photography are prohibited.