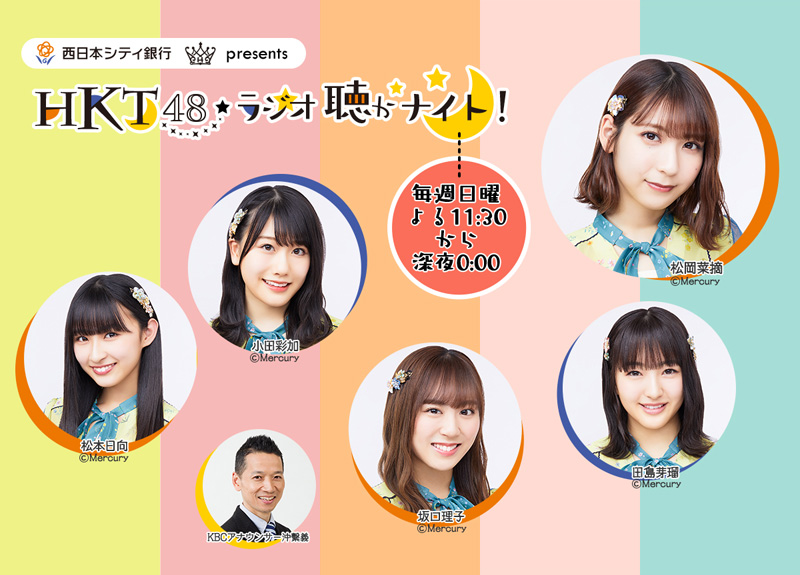 Broadcast on KBC Radio every Sunday from 11:30 pm!
West Japan City Bank presents HKT48 Radio Listening or Night! It has been decided that the next program will be recorded at STUDIO E ・ ZO Supprted by Sony Business Solutions in OH Sadaharu Baseball Museum
​Natsumi Matsuoka, Ayaka Oda, and Hinata Matsumoto will appear from HKT48!
You can see the atmosphere of the usual program recording with KBC announcer Shigeyoshi Oki through the studio!
If you would like to see it on the day, please come directly to STUDIO E ・ ZO by 17:00 on November 11th (Wednesday)!
OH Sadaharu Baseball Museum (1800 yen for adults) is required for viewing.
Don't forget to buy your ticket!
As a measure against corona, waiting for performers and asking for signs and handshakes are prohibited.
Please refrain from taking the place as it may cause inconvenience to other customers.
If it is judged to be dense, it may be viewed at different times.
In addition, shooting of the recording scenery is strictly prohibited.
If you find it, you may be asked to delete the data and leave the library.
Why don't you enjoy the atmosphere and atmosphere of the radio program recording, which you can't usually see?
We look forward to your visit! !!