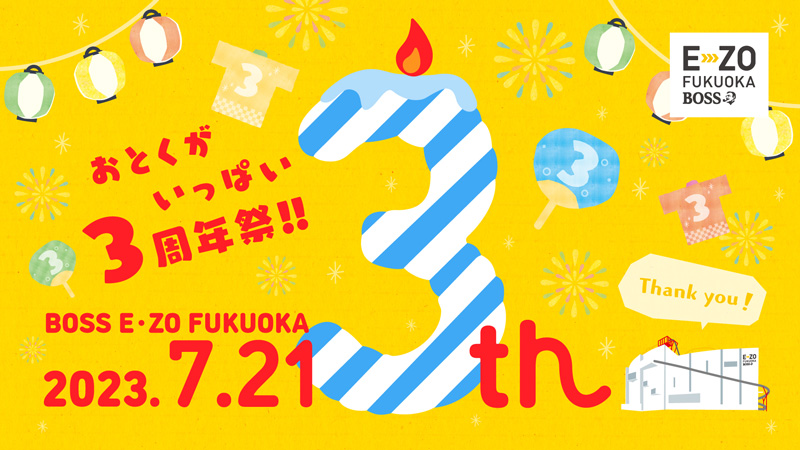 BOSS E・ZO FUKUOKA will celebrate its 3rd anniversary on July 21, 2023 (Friday), celebrating its 3rd anniversary! We will carry out various campaigns related to "3" from attractions to food and drink, such as one person free if you come with three people! Also, "Yoshimoto Fukuoka Daiwa Fund Wrap Theater", which also celebrates its 3rd anniversary, will hold 3 fun campaigns! Please enjoy the summer E・ZO at the 3rd anniversary festival full of great deals☆
>BOSS E・ZO FUKUOKA official website
▼ If you come with 3 people, the attraction fee will be free for 1 person!
▼MLB café FUKUOKA All-you-can-drink American BBQ for ¥3,333!
▼ "Yoshimoto Fukuoka Daiwa Fund Wrap Theater" 3 campaigns♪
If you come with "3" people, the attraction fee will be free for one person!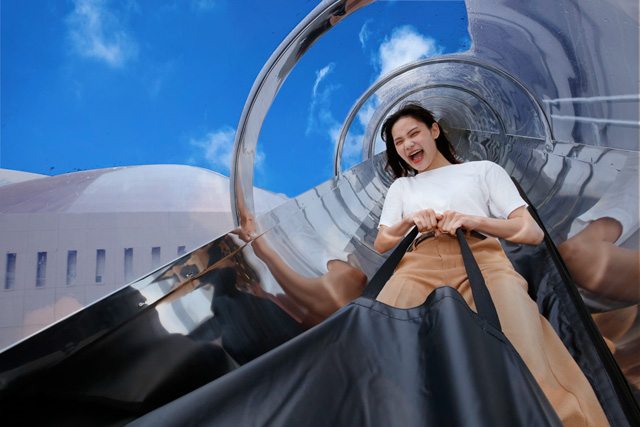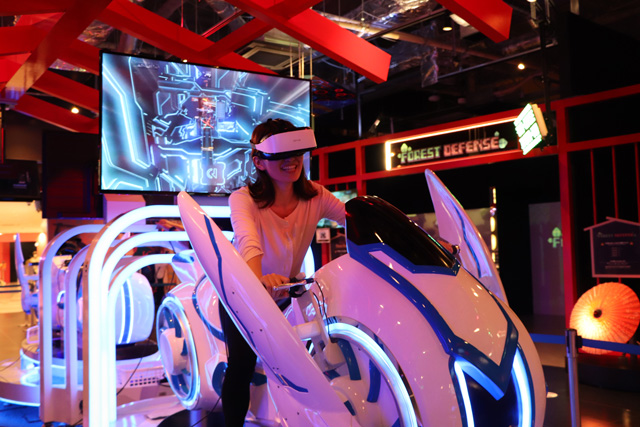 If you visit BOSS E・ZO FUKUOKA with 3 people and purchase 2 tickets for the target attraction, the first 33 people will receive an invitation ticket for 1 person ☆
Implementation outline
Implementation date
Friday, July 21st
Implementation content
① Please purchase the attractions for 2 people on July 21st (Friday) at BOSS E・ZO FUKUOKA exclusive ticket site or at the same-day ticket vending machine.
② Please come to the 3F information together with 3 people and present the tickets for 2 people.
③ We will present one invitation ticket that can be used at the target attraction. *Limited to 33 people on a first-come, first-served basis.
Target attraction
・RF Superb Attraction SMBC Nikko Securities "Tube Slider" "Rail Coaster" "Climbing & Bouldering"
・6F Virtual Experience Area Crédit Agricole *Excludes point-based tickets
・5F teamLab Forest Fukuoka – SBI SECURITIES
・4F OH Sadaharu Baseball Museum, 89 parks in the museum
Notes
・Please be sure to come to the 3F information with all 3 people.
・Invitation tickets can only be used on Friday, July 21st.
・Free admission for the first 33 people per target attraction.
・ Various set tickets are not eligible for gifts.
・Please check the precautions for each attraction on the official website when using the invitation ticket.
MLB café FUKUOKA All-you-can-drink American BBQ for ¥3,333!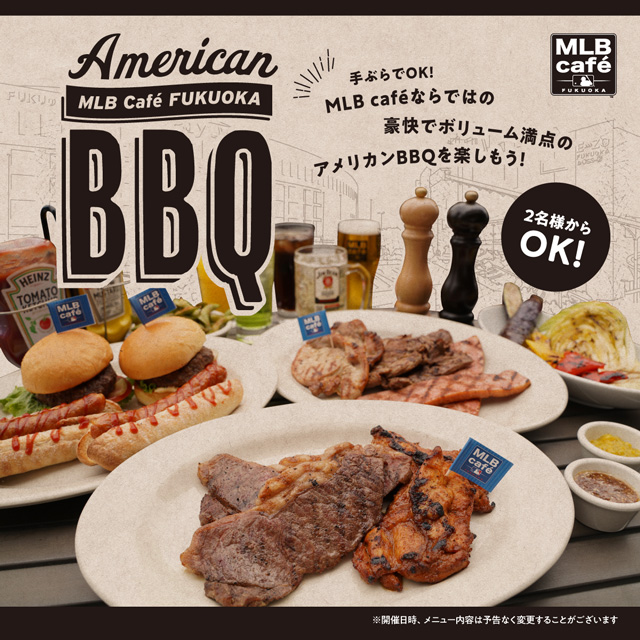 BOSS E・ZO FUKUOKA 3rd floor "MLB café FUKUOKA" sells popular American BBQ plan with all-you-can-drink for 5,000 yen. Please enjoy the dynamic and hearty menu unique to MLB café while looking at the PayPay Dome ♪
Implementation outline
Implementation date
Friday, July 21st
Address
BOSS E・ZO FUKUOKA 3F
MLB café FUKUOKA terrace seats
price
Regular price 5,000 yen →

3,333 yen

/ person
Content
■BBQ
Sirloin steak, smoked chicken, beef skirt (garlic soy sauce flavor), pork shoulder loin (herb salt flavor), thick-sliced bacon, sausage, beef patty, buns, grilled vegetables, Cajun edamame

All-you-can-drink (120 minutes)
Highball (Jim Beam), lemon sour, lime sour, cork high, ginger highball, red/white wine, potato shochu (potato, barley, rice), cocktails (10 or more), soft drinks (7) *plan without beer becomes.
Notes
・Advance reservations are required.
・This plan can be used by 2 people or more.
・The image is an image of a meal for 4 people.
・Part of the menu may change depending on the purchase situation on the day.
・Children above elementary school age will be counted in the number of people.
・The all-you-can-drink time will be 30 minutes before the last order of 120 minutes, and the glass will be exchanged.
・This is a limited plan for terrace seats.
・It may be canceled in case of rain. In that case, we will contact you by 10:00 on the morning of the day.
ご予約・詳細はMLB café FUKUOKA店頭、お電話にて受付しております。
TEL:092-687-0428
"Yoshimoto Fukuoka Daiwa Fund Wrap Theater" celebrates its 3rd anniversary♪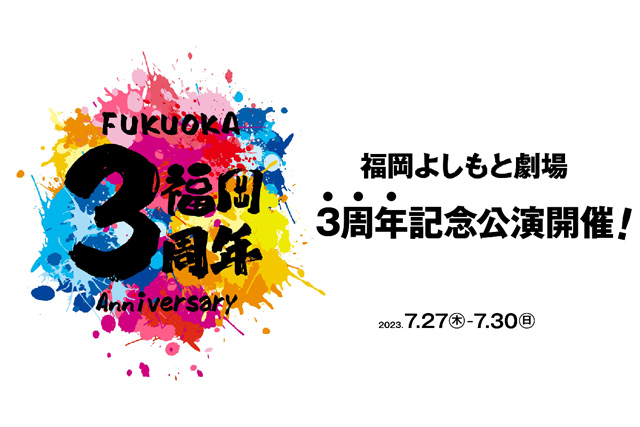 Fukuoka Yoshimoto Theater has opened on the 7th floor of "BOSS E・ZO FUKUOKA" for 3 years!
For a limited time, we will be holding a "three campaigns" where all visitors will receive an original sticker gift and an original can badge for those who have a name with "3" or a birthday with "3". There is also a campaign to present a theater free pass to "3" people by lottery!
In addition, the "Fukuoka Yoshimoto Theater 3rd Anniversary Performance" will be held for four days from July 27th (Thursday) to 30th (Sunday) with gorgeous guests☆
For details, please check the official website of Fukuoka Yoshimoto Theater. (Click here for details)
Inquiries about BOSS E・ZO FUKUOKA
Please contact us using the inquiry form below.
https://e-zofukuoka.com/inquiry/form/
Related Links