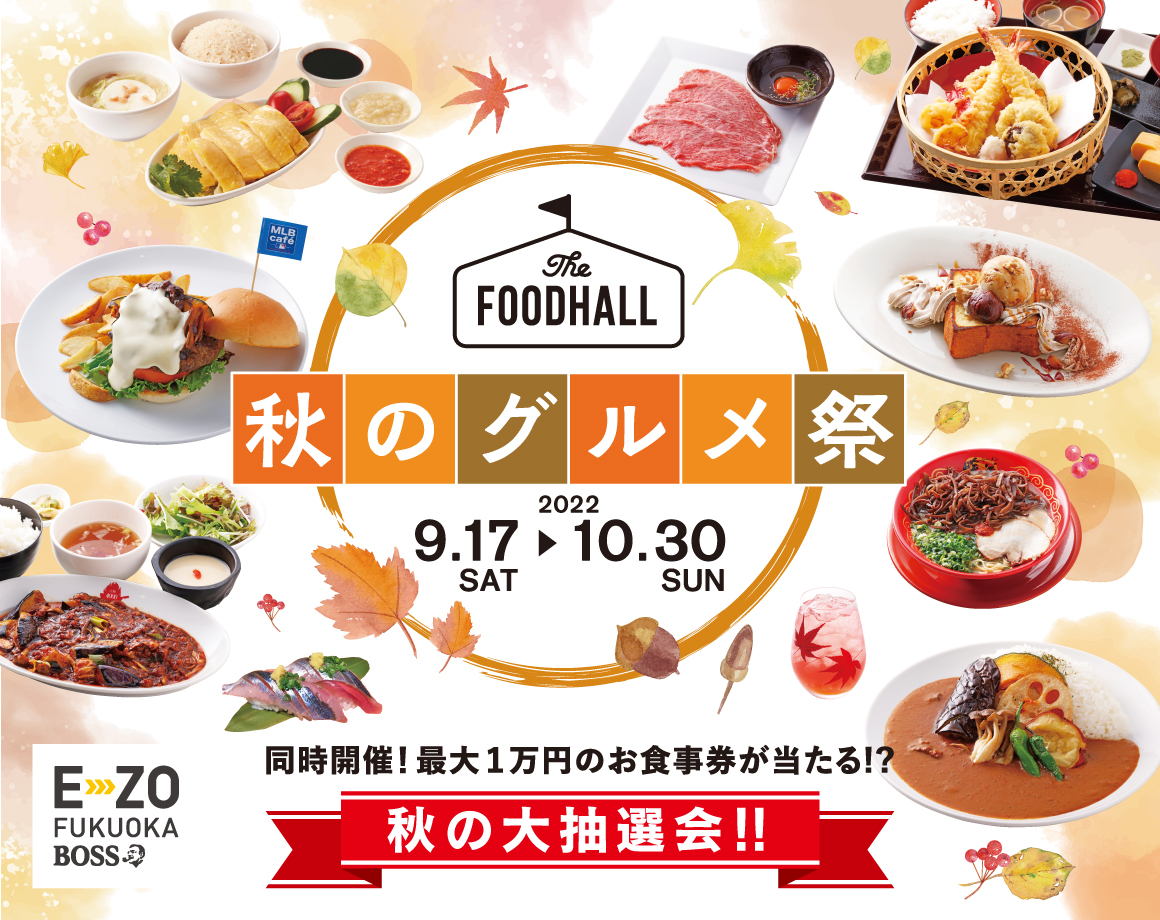 At BOSS E・ZO FUKUOKA 3rd floor "The FOODHALL", "Autumn Gourmet Festival" will be held from Saturday, September 17th! For a limited time only, gourmet dishes with plenty of autumn flavors will be available, and a large lottery will be held to win meal tickets worth up to 10,000 yen. Let's enjoy autumn of appetite at E・ZO this fall!
Autumn-limited gourmet comes up!
We will sell a new menu using ingredients unique to autumn for a limited time! Please enjoy the taste of autumn that you can only eat now!
Sales period
September 17th (Sat) - October 30th (Sun)
Autumn limited edition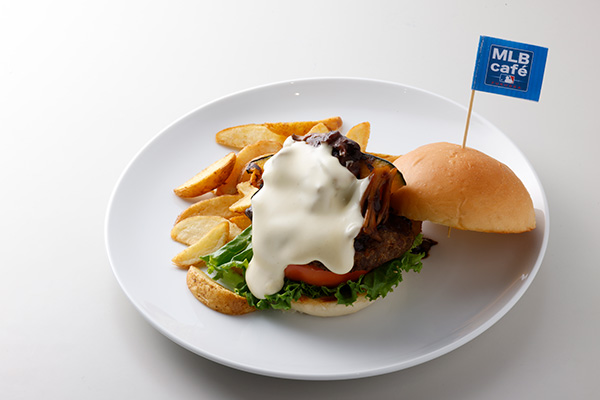 MLB café FUKUOKA
Autumn Vegetable Demi & Cheese Sauce Burger
1,800 yen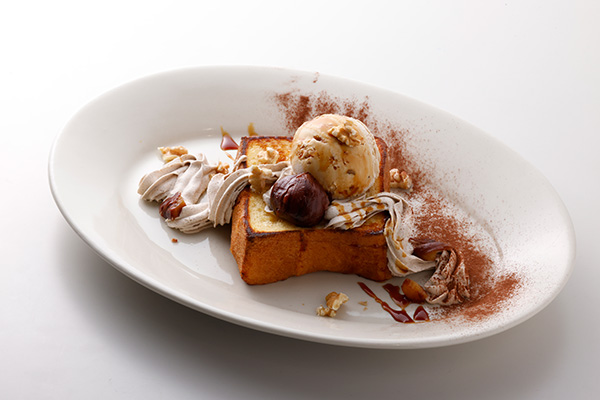 MLB café FUKUOKA
mont blanc french toast
1,500 yen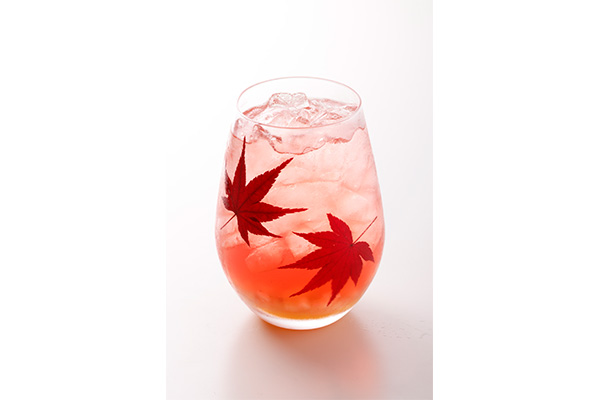 MLB café FUKUOKA
Kyoho Grape and Autumn Berry Cooler
Alcohol ¥880
Non-alcoholic ¥780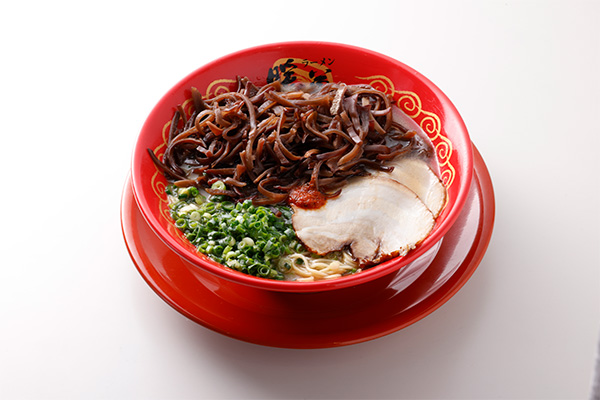 Ramen × Ramen Bar Warm Life
Agris wood ear mushroom ramen
880 yen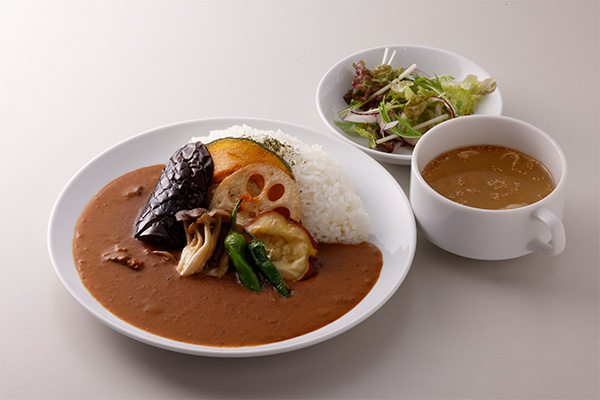 Nikuyama dining room
Meat mountain curry with colorful autumn vegetables
1,250 yen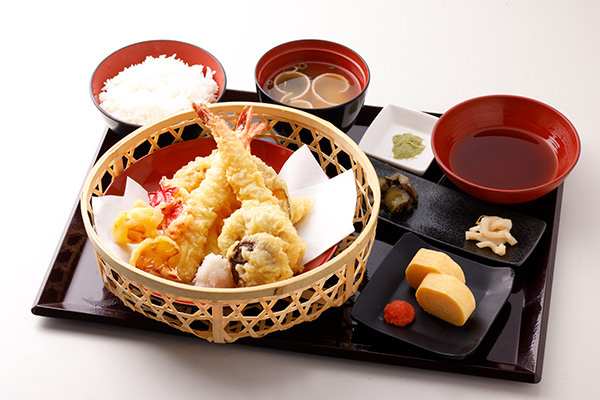 Kyoto Tempura Flower Raft
Autumn large shrimp tempura basket (3 pieces)
1,430 yen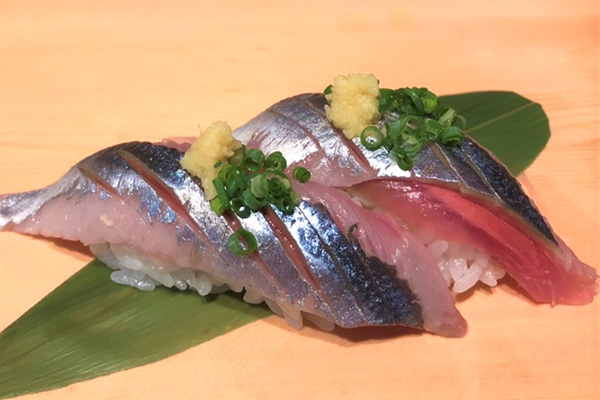 Kyushu Hakata Daikichi Sushi E ・ ZO store
Saury sushi
352 yen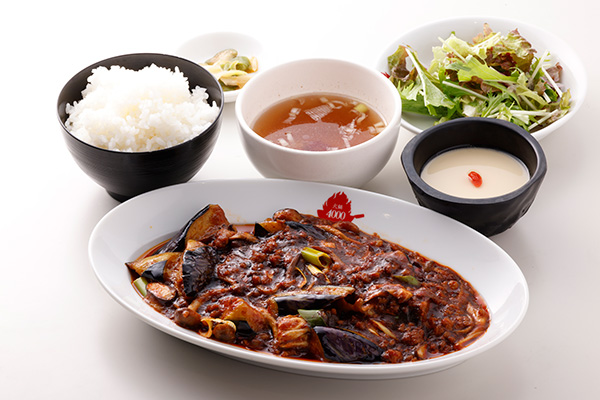 Fire Hall 4000
Rice is recommended! Autumn eggplant and mushroom mapo eggplant
(with almond tofu)
1,300 yen
Recommended popular products for this fall
Of course, the popular menu is also on sale! Why not enjoy autumn with your family and friends at The FOODHALL?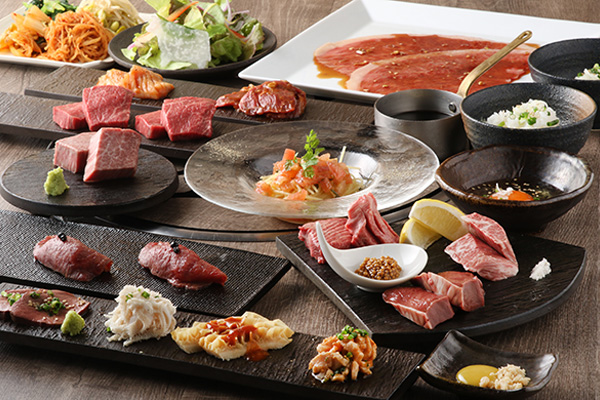 Yakiniku lean nigakuto
Super recommended course
6,600 yen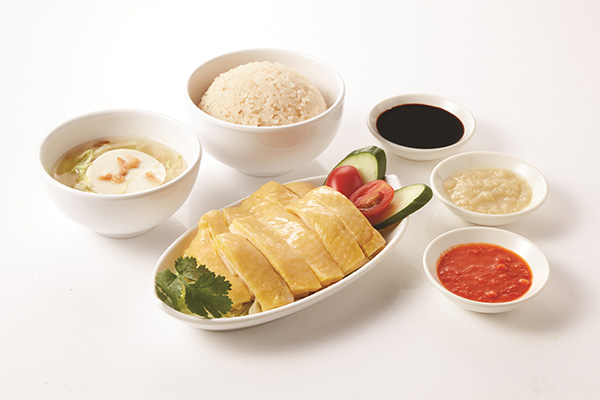 CHATTERBOX EXPRESS
Mandarin chicken rice
1,320 yen
*Please check here for the business hours of each store.
* All prices include tax, and all images are images.
* Sales contents may change without notice depending on the purchase situation.
Autumn lottery
During the following period, we will hold a lottery with luxurious prizes.
Lottery period
September 17th (Sat) - October 30th (Sun)
Lottery time
11:00~22:00
Lottery venue
Special booth in front BOSS E・ZO FUKUOKA 3F Yakiniku Lean Nikugato
way to participate
During the period, you can participate in a lottery where you can always get a wonderful gift by presenting a receipt of 3,000 yen or more including tax at The FOODHALL.
* Multiple receipts purchased at The FOODHALL / MLB café FUKUOKA during the period can be combined.
* In principle, one lottery will be drawn for each receipt of 3,000 yen or more. Please note that even if the amount of one ticket is 6,000 yen or more, it will not be considered multiple times.
* If you have multiple receipts of 3,000 yen or more, you can draw multiple times. However, in the case of winning the 1st and 2nd prizes, the cheapest one will be the target of the refund amount.
<Example> Round up to 4,000 yen for 1st prize with a receipt of 3,600 yen, and 2,000 yen for 2nd prize. However, the maximum winning amount for each prize shall not be exceeded.
* The contents of this campaign (gifts, etc.) are subject to change without notice. Please note.
Prize list
・ 1st class can be used next time! A meal voucher worth the full amount of the receipt
(Meal ticket maximum amount: 10,000 yen rounded up to the nearest 500 yen)
・You can use it next time! Meal coupon equivalent to 50% of the receipt amount
(Meal ticket maximum amount: 5,000 yen rounded up to the nearest 500 yen)
・ 3rd place can be used next time! 500 yen meal ticket
・ Taka Girl Award 2022 Taka Girl uniform (replica) L size
・Hawks Cheer Award Director Fujimoto Bobblehead Doll
・Autumn Sports Award Hawk Festival 2022 dedicated uniform (replica) L size
・Participation prize can be used next time! 1 drink service ticket