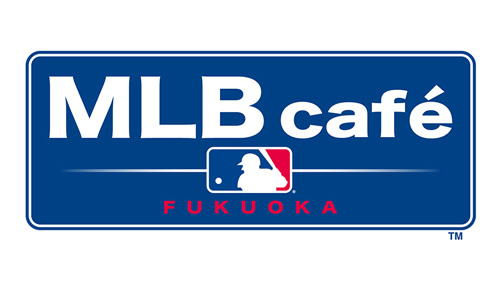 E ・ ZO FUKUOKA 3F "MLB café FUKUOKA" will start selling take-out menus.
You can also bring it to the PayPay Dome by presenting your purchase receipt!
In addition, we will introduce a pre-order service "PayPay Pickup" at the start of takeout.
You can make an order reservation in advance and receive it without waiting.
Whether you're at the stadium or at home, enjoy the MLB café menu and enhance your baseball mood!
​Click here for PayPay pickups
period
October 23 (Friday) sales start
menu
MLB BIG Burger ¥ 1,080
MLB's most popular burger with cheddar cheese, roasted bacon and fresh vegetables sandwiched in 150g of original patties. (With french fries)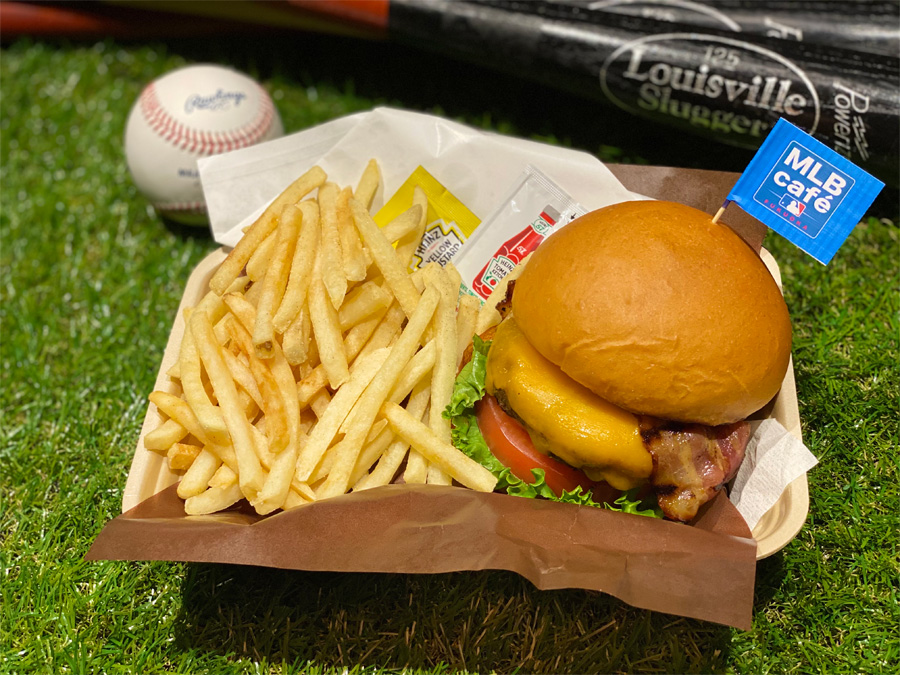 Cajun chicken burger ¥ 972
An original burger with a hearty finish, sandwiched between fragrantly baked chicken and fresh vegetables that are spicy and spicy with a stimulating and rich Cajun. (With french fries)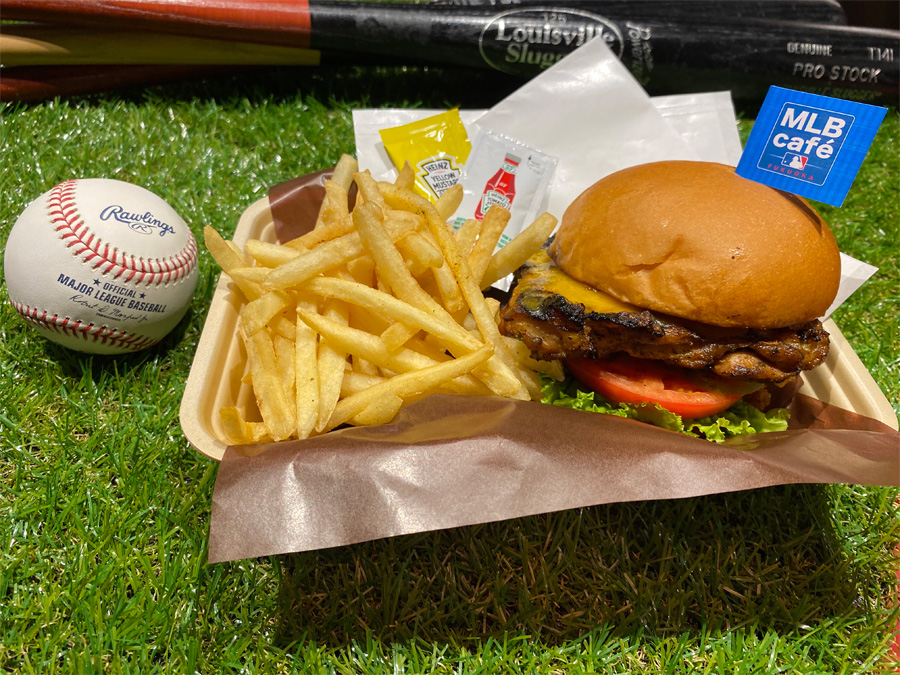 Tetsuwan Chef Tom Douglas's original burger ¥ 1,188
A popular burger devised by Tom Douglas, with 150g of original patties accented with Cajun and topped with fresh avocado and fragrant onions. (With french fries)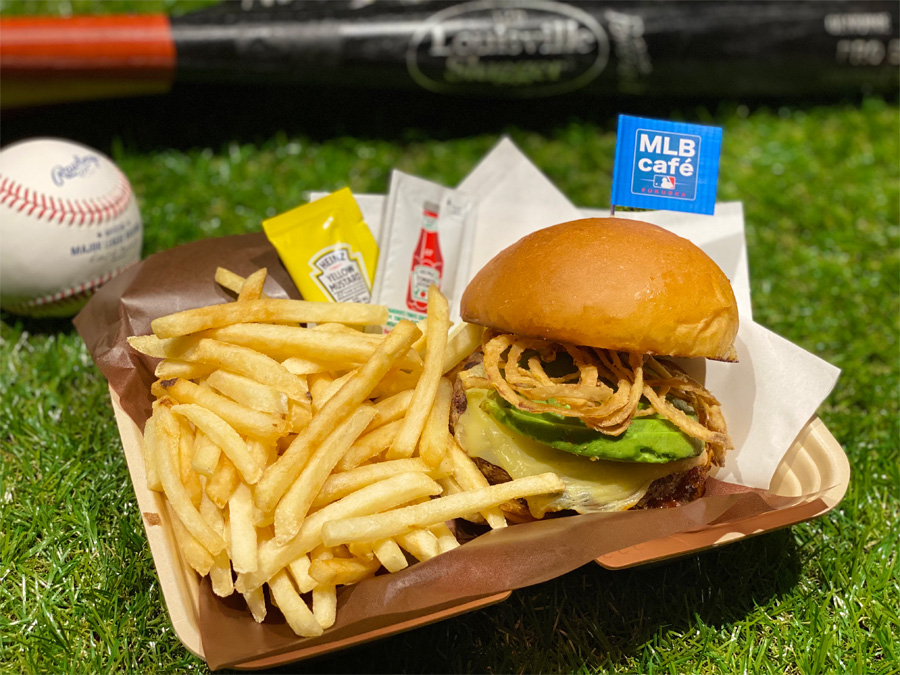 Chicken drumstick Anaheim style (5 pieces) ¥ 1,080
It reproduces the popular chicken drumsticks at the MLB stadium, and is spicy and perfect for alcohol and drinks.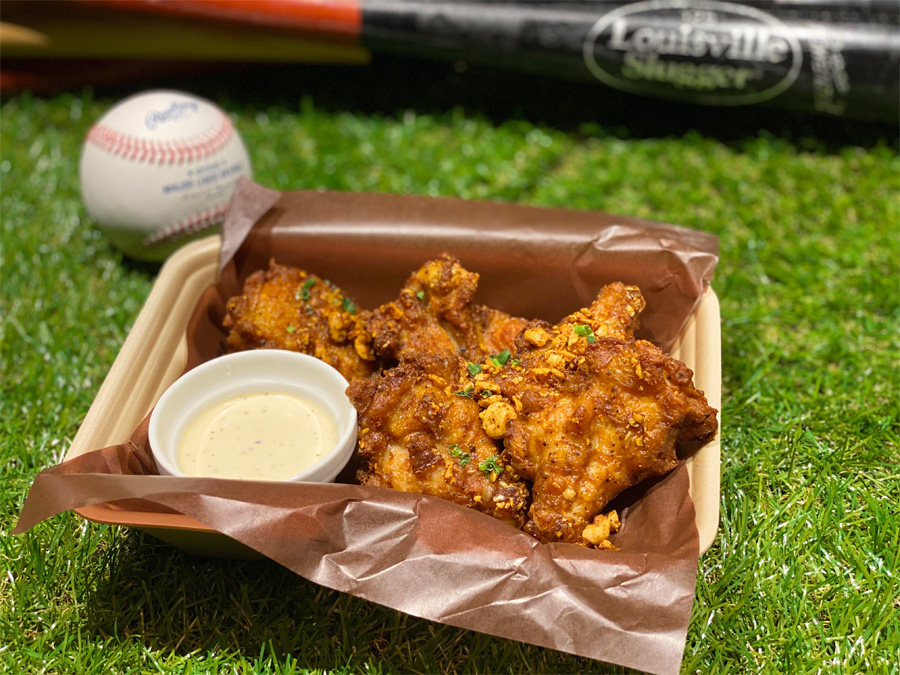 MLB café French fries ¥ 648
(Flavor change + ¥ 220 Cheese consomme / Mentai butter / Spicy chili)
Thickly cut potatoes that are crispy and fluffy are fried and simply seasoned with salt and pepper. Flavors are also available.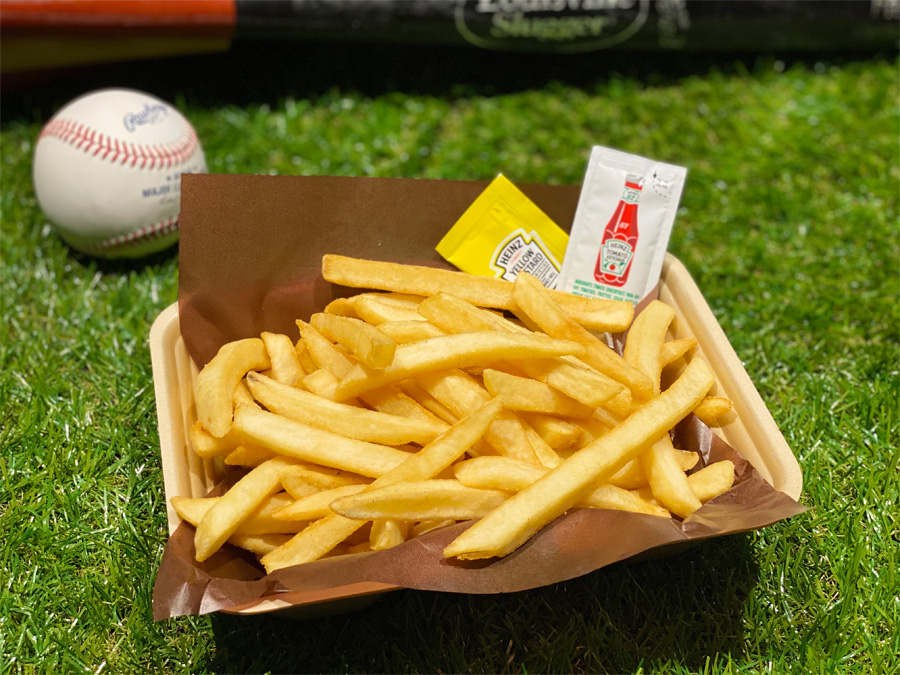 Fried chicken & potatoes ¥ 1,080
It is a set menu of a classic combination of fried chicken with bone and potatoes, which is also popular in the stadium.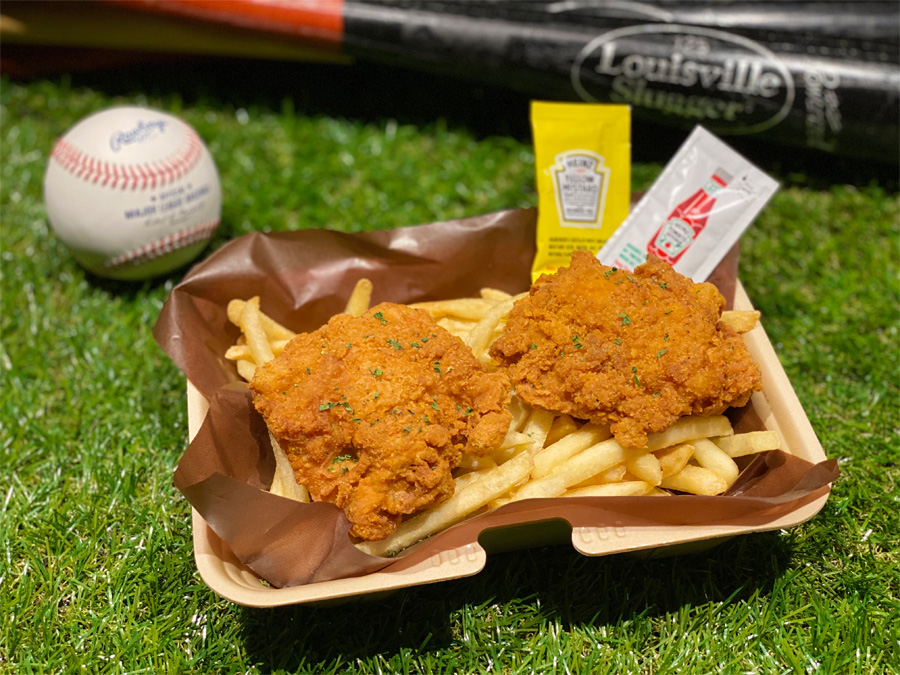 MLB café Fish & Chips ¥ 1,080
Frit the white fish softly and dip it in the original tartar sauce accented with jalapeno and herbs.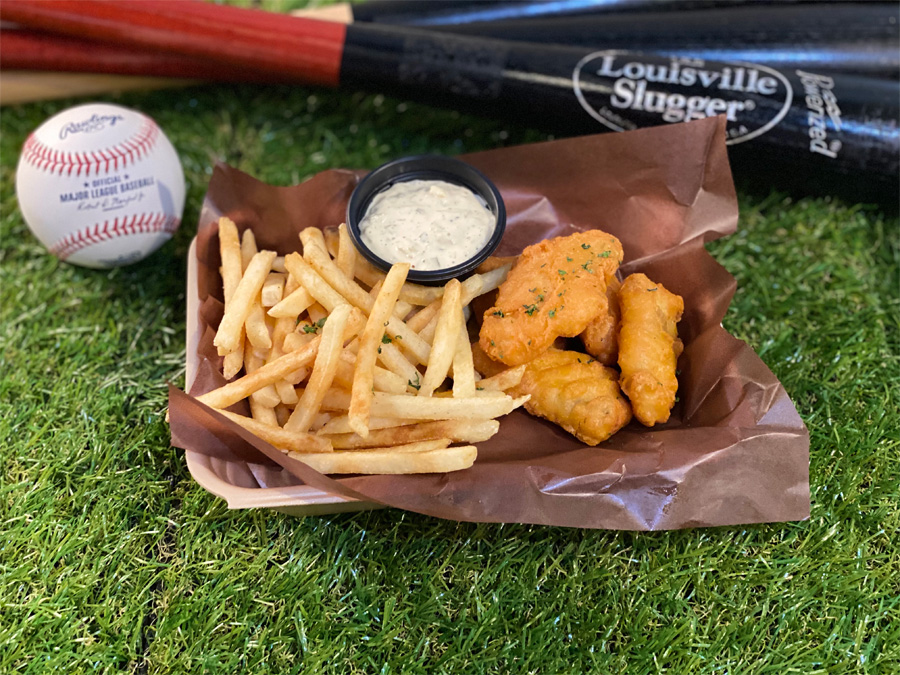 Coffee (HOT / ICE) ¥ 330
Cafe latte (HOT) ¥ 400
Lemonade (Revolution Yellow / Kachidoki Red / Genkai Nada Blue) ¥ 400
Soft drink (Pepsi Cola / Ginger Ale / 7UP / Tonic Water) ¥ 250
* All prices include tax.
---
お問い合わせ先
MLB café FUKUOKA  092-687-0428