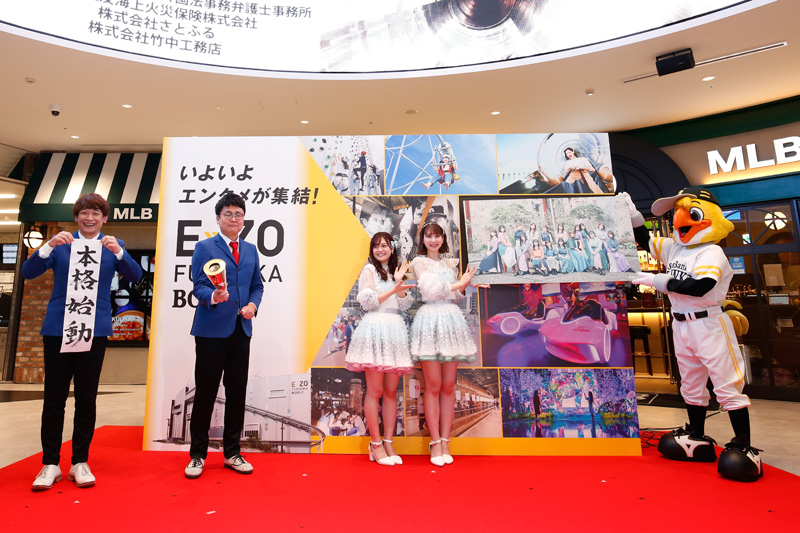 BOSS E・ZO FUKUOKA", which opened in July this year, right next to the PayPay Dome, has reached its full opening on November 2nd (Monday), including the new floor.
The "West Japan City Bank HKT48 Theater" opened on the 1st floor, which was scheduled to open in sequence. Also, at the Event Hall on the 6th floor, the "ARASHI EXHIBITION" JOURNEY "Arashi Travel Exhibition" started on the same day (until November 26th). Now you have all the entertainment content from the 1st floor to the rooftop floor.
A ceremony was held at the front entrance to celebrate the full opening at the opening time of 11:00 am on the same day. On behalf of "West Japan City Bank HKT48 Theater", HKT48's Natsumi Matsuoka, Aoi Motomura, Miku Tanaka, and Hirona Unjo. Furthermore, from the 7th floor "YOSHIMOTO FUKUOKA DAIWA SECURITIES / CONNECT THEATER", Mr. Kazuhiro Ogi and Mr. Nao Hashimoto of the popular comedy combination Gin Shari also rushed. Director Takashi Yoshitake from Fukuoka SoftBank Hawks Co., Ltd. also attended.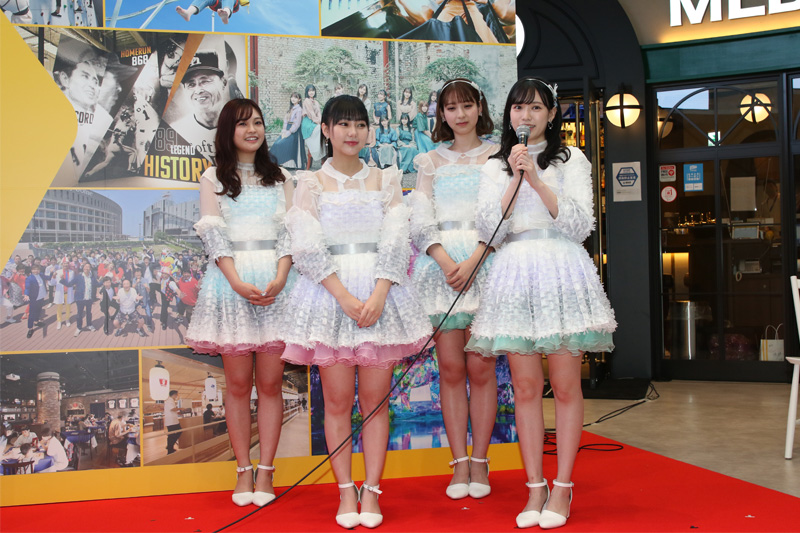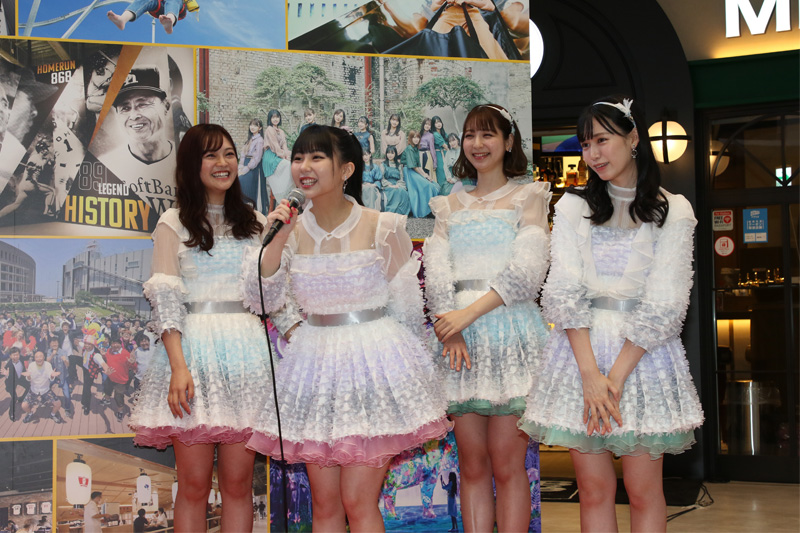 First of all, Mr. Yoshitake said, "It opened in July, but the important pieces were still missing. Today, we are able to welcome customers to BOSS E・ZO FUKUOKA I will. " And Natsumi Matsuoka of HKT48 said, "I've been waiting for both members and fans. I'll do my best so that many people can visit." Aoi Motomura also said, "' BOSS E・ZO FUKUOKA" is a ZO that excites Fukuoka !! "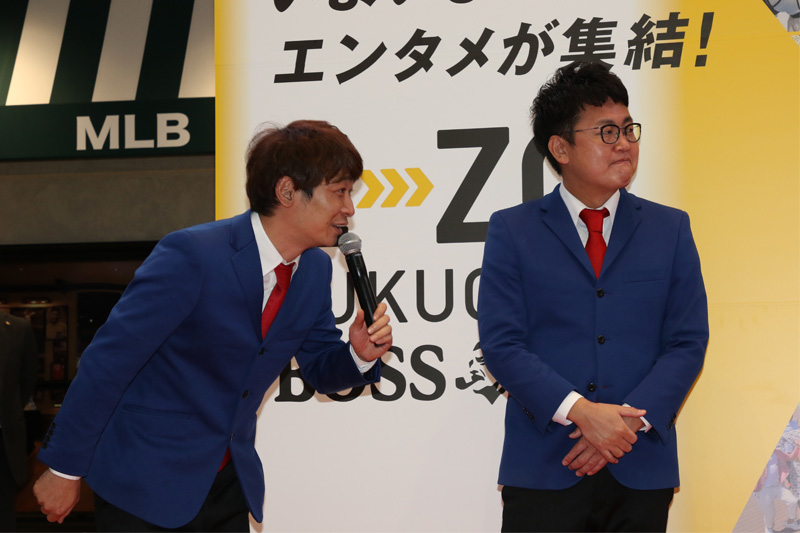 Upon hearing that, Mr. Hashimoto of Gin Shari said, "We are BOSS E・ZO FUKUOKA". I want everyone at HKT48 to do their best as the 4th batter." I was inviting laughter
Also, at "BOSS E・ZO FUKUOKA", the collaboration sweets "Chocolate Shop x MLB" with Fukuoka Hakata's famous store "Chocolate Shop" known as "the beginning of Hakata's chocolate" café FUKUOKA MLB café original "Hakata stone pavement" plate "(price 1,320 yen, drink set 1,595 yen) is on sale for a limited time. This is a valuable opportunity to enjoy the popular product "Hakata Stone Pavement" at an eat-in.
In addition, the cafe business has started at the Italian dining "TRATTORIA & WINE BAR IL LUPINO", which is a hot topic in Hawaii and is handled by "Wolfgang's Steakhouse", the first store in Japan on the 3rd floor "The FOODHALL Not only meals but also sweets are enriched and can be used as a cafe. [Menu example] Tiramisu / Ricotta cheesecake / Fruit Zabaione (900 yen each).
Related Links
BOSS E・ZO FUKUOKA Completely open including the new floor! November is even hotter when all floors are complete!