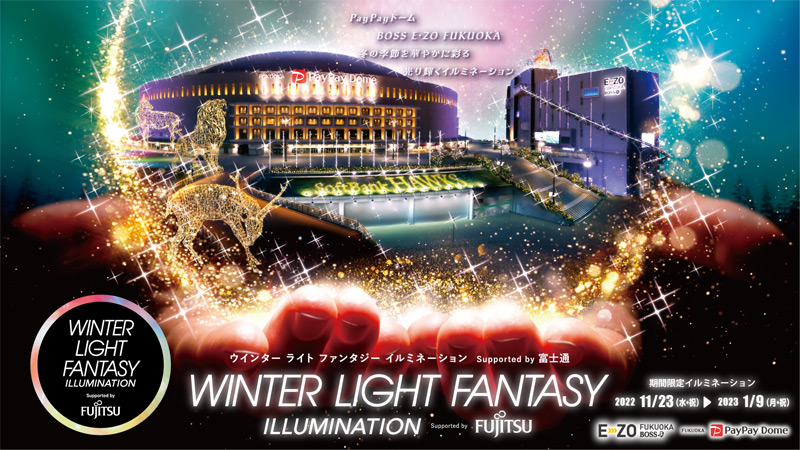 From November 23rd (Wednesday / holiday), PayPay Dome will hold a brilliant illumination "WINTER LIGHT FANTASY ILLUMINATION Supported by FUJITSU" that will brighten up the winter season!
To commemorate the start of the illumination, a campaign will be held on BOSS E・ZO FUKUOKA official Twitter & Instagram to win a pair of "teamLab Forest Fukuoka – SBI Securities" invitation tickets!
In addition, a light-up countdown event will be held on the first day! Yoshimoto entertainer appears as MC! We will make the start of the brilliant illuminations exciting together, so please come by all means☆
Win a teamLab pair invitation ticket! SNS campaign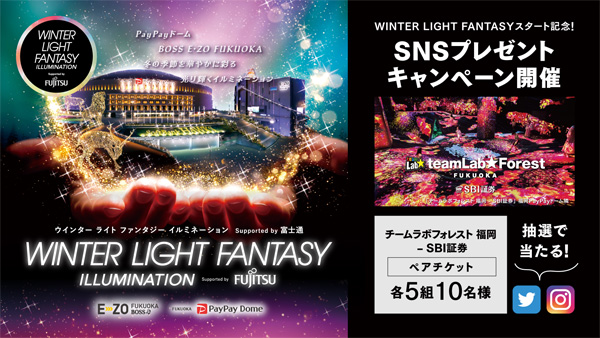 Application method
[Twitter] BOSS E・ZO FUKUOKA official account "@EZOFUKUOKA Follow & retweet the target post to complete the application
[Instagram] BOSS E・ZO FUKUOKA official account "@ezofukuoka Follow & like the target post! Application completed at
Application period
[Twitter] November 23 (Wednesday / holiday) to 28 (Monday) 23:59
[Instagram] November 23 (Wednesday / holiday) to 28 (Monday) 23:59
prize
5F "teamLab Forest Fukuoka – SBI Securities" pair invitation ticket
Winning number
Twitter/Instagram 5 groups of 10 people each
Winning notification
Only those who win within a few days after the application deadline will be contacted by DM (direct message) from BOSS E・ZO FUKUOKA
Ticket exchange method
Please present the received winning message on BOSS E・ZO FUKUOKA We will confirm your account name and give you a prize.
Ticket expiration date
Until Friday, December 23, 2022
Notes
・Winners will be notified via DM (direct message), so please be sure to follow the BOSS E・ZO FUKUOKA official account.
・If your account is set to private or you refuse to receive DMs, you will not be eligible for the lottery.
・ After receiving the winning notification, please pick up the ticket by Friday, December 23, 2022 and use it. If you do not pick up by the deadline, the winning will be invalidated. Rights as a winner cannot be transferred to a third party.
・If you are a minor, please apply after your parent or guardian agrees to the notes.
・There are restrictions on the use of "teamLab Forest Fukuoka-SBI Securities". Please be sure to check the precautions in advance.
・Winners will be responsible for travel and accommodation expenses to BOSS E・ZO FUKUOKA, as well as parking fees on the day.
Christmas light up countdown event held!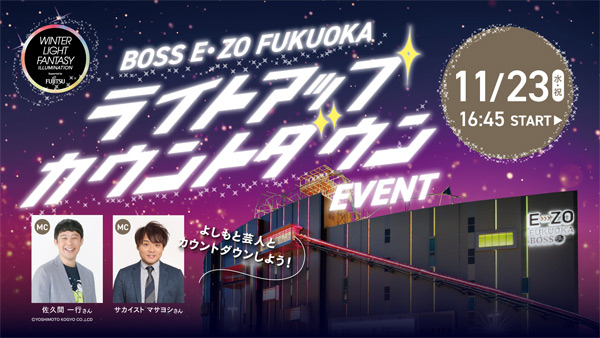 "WINTER LIGHT FANTASY ILLUMINATION Supported by FUJITSU" will start from November 23rd (Wednesday), a glittering illumination that will brighten up the winter season! Why don't you liven up the countdown of the first Christmas light up this year with a popular Yoshimoto comedian?
MC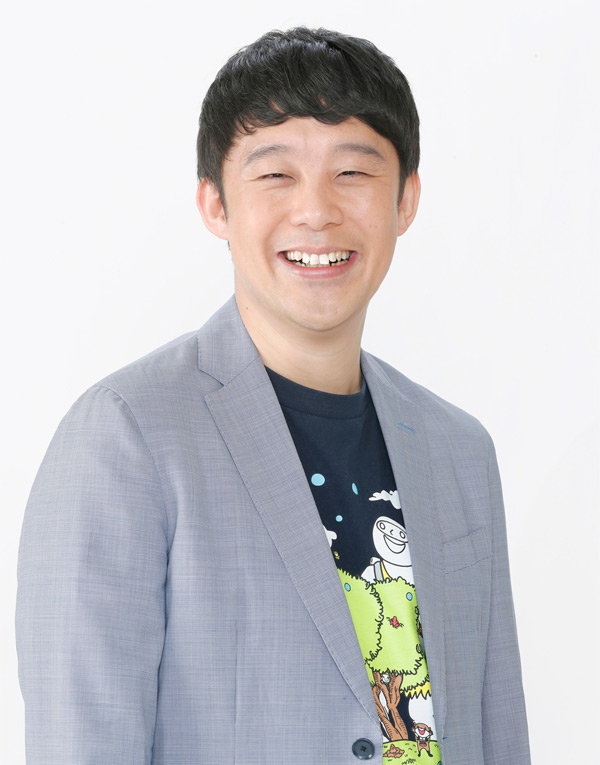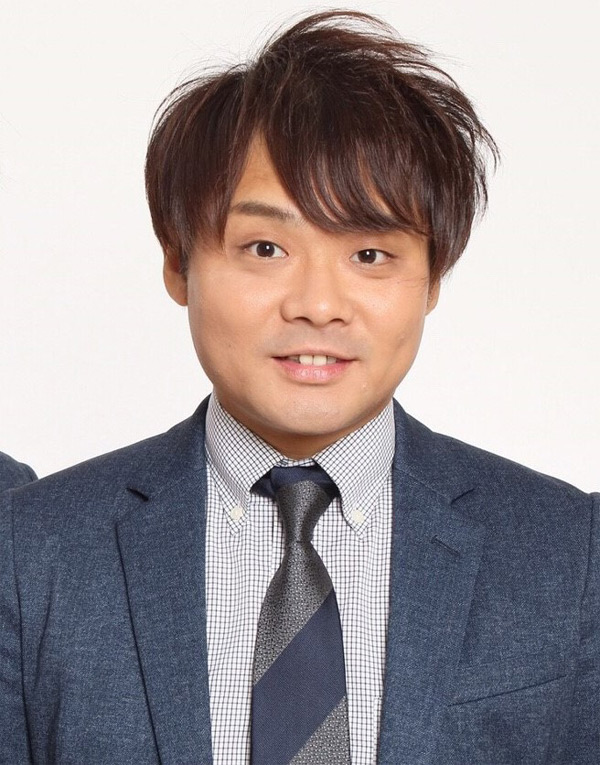 Overview
Implementation date
Scheduled to start at 16:45 on November 23 (Wednesday / holiday)
Implementation location
BOSS E・ZO FUKUOKA 3F MLB café FUKUOKA side entrance
*In case of rain (BOSS E・ZO FUKUOKA 3F in front of the Christmas tree)
▶ Click here for details of the illumination
This winter at BOSS E・ZO FUKUOKA! Let's enjoy Christmas and attractions as much as we can ♪