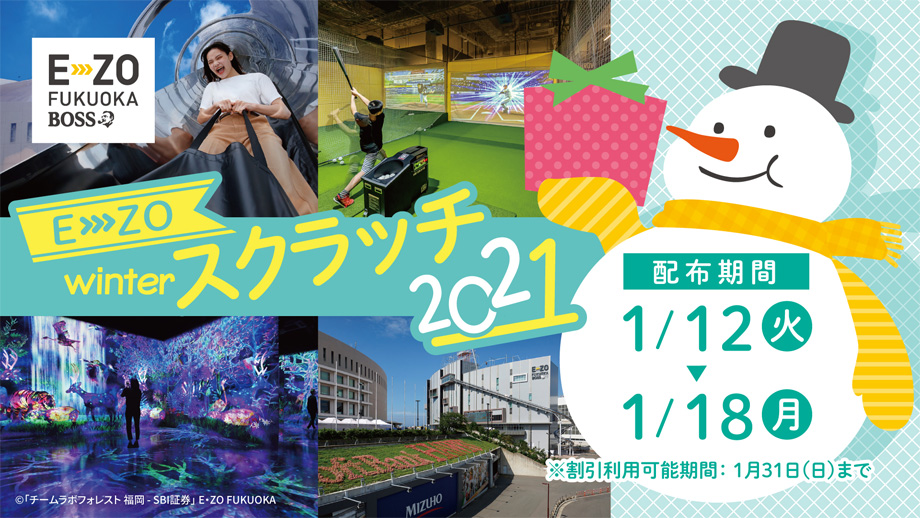 At MARK IS Fukuoka Momochi, all customers who purchase at the store during the period will receive a scratch card that will win a discount coupon to enjoy the attractions of BOSS E・ZO FUKUOKA After shopping at MARK IS Fukuoka Momochi, let's enjoy at BOSS E・ZO FUKUOKA
Distribution overview
Distribution period
January 12th (Tuesday) -January 18th (Monday)
* Discount available period: January 12 (Tuesday) -January 31, 2021 (Sunday)
Distribution location
MARK IS Fukuoka Momochi stores
* Some stores are not eligible.
Campaign participation conditions
During the period, "E ・ ZO winter scratch" will be presented to customers who purchase at each store in MARK IS Fukuoka Momochi.
Campaign winning content
1st class target attraction 400 yen discount
2nd prize target attraction 300 yen discount
3rd class target attraction 200 yen discount
4th class target attraction 100 yen discount
* Discount for each account
Target attractions / usage
You can use it as a discount ticket for the target attraction when you purchase in advance from the BOSS E・ZO FUKUOKA
Please check the back of the scratch card for details on how to use it.
[Target attractions]
4F, OH Sadaharu Baseball Museum Supported by Lipovitan D
5F ・ teamLab Forest Fukuoka – SBI SECURITIES
6 / 7F ・ Virtual Experience Area (2-hour all-you-can-play course)
RF / Superb Attraction "Tube Slider SMBC Nikko Securities"
* Please be sure to check the precautions for each attraction in advance.
* You need to operate the ticket vending machine by yourself after referring to "How to use" on the back of the scratch.
access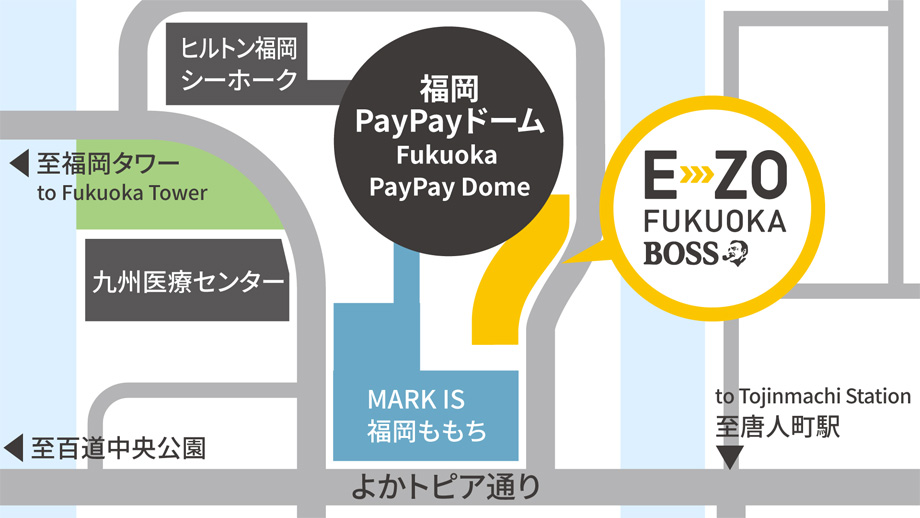 Related Links
MARK IS Fukuoka Momochi Official Website